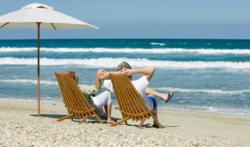 At Advanced Planning Advisors, our entire team is dedicated to our client's present and future success. Our offices consist of professionals who continually make our firm a growing success.
Chicago, IL (PRWEB) May 28, 2013
Advanced Planning Advisors was awarded the "Best of the Best" designation for excellence by Follow Media Consulting, Inc. in the category of Financial Advisor Chicago IL. This award signifies the continued commitment and dedication of the areas best in financial planning and advising.
Advanced Planning Advisors specializes in Retirement Management. They have separated themselves from the competition by providing their clients with an unbiased view and plan of action to help meet their client's objectives. Their loyalty is solely to their clients, so their trusted Advisors choose the products and programs that will best suit the client and not the Advisors. Too often they see clients come into their offices with portfolios that are designed to best suit their Advisor and not them. If one is looking for seasoned specialists in Retirement Plan Management, Financial Asset Management, Life Insurance or Long Term Care Insurance, Advanced Planning Advisors is confident that you will find the answers you have been seeking at their client-focused firm.
Advanced Planning Advisors has several services to help and guide their clients in their welath and financial status. Their services includes retirement planning and management, complimentary consultations, financial and assets management, life insurance management and more.
Their team is comprised of Investment Advisor Representatives, Asset Managers, Income Planning Specialists, CPA's and Trust Attorneys. As a full service Retirement Management Company, they firmly believe that no aspect of one personal Retirement Plan can be overlooked. Their main objective is to provide their clients with all of the information needed to make good decisions for their future retirement security.
Advanced Planning Advisors encourages both existing clients and potential clients to come to one of their educational seminars or focus groups to gain valuable information. Call them at phone number (630) 812-1990 or visit their website at http://www.apadvisors.net/.
About Follow Media Consulting, Inc.
Named one of the best SEO companies by Jonas Marketing, Follow Media Consulting, Inc. is a rapidly growing worldwide firm of SEO, Social Media, and Mobile Marketing Professionals. Follow Media Consulting, Inc. headquarters is located in Richmond, VA. However, our professional team is networked across the world, with regional offices across the United States, in the United Kingdom, Canada, Australia, France, South Africa, the Philippines, and India.