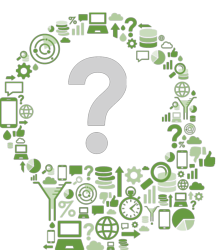 We've been working hard towards this moment and are excited to finally share some astonishing facts around how consumers are using mobile. Many common industry assumptions that we have all had about mobile behaviour will be exposed as myth.
London (PRWEB UK) 28 May 2013
Dynmark, a leading provider of mobile messaging and intelligence services will unveil detailed analysis of over one billion mobile messaging transactions on the 5th June, at the Cabinet War Rooms, London. Highlights will include rarely understood consumer mobile behaviour insights such as:

Consumer propensity to respond and engage via mobile
How recipients read and respond to messaging
Which audiences are the most proactive
The impact of mobile operating system coverage
How different operating systems show different consumer behaviour patterns
The event, which marks the launch of Dynmark's new suite of Mobile Intelligence Services, will include additional insight from guest contributors Usablenet, Acxiom and SDL. Together, the four companies will paint a complete, end-to-end picture of consumer mobile behaviour based on real data; from the landscape of mobile users and how they respond, to what happens after a consumer has been engaged on a mobile device.
Dynmark CEO, Paul Putman explains; "We've been working hard towards this moment and are excited to finally share some astonishing facts around how consumers are using mobile. Many common industry assumptions that we have all had about mobile behaviour will be exposed as myth.
With the growth of big data analysis, combined with the sophistication of heuristic based processing, we have been able to aggregate, store and manipulate the detail of every mobile transaction we have processed over the last 24 months.
From this, we have created a vast knowledge bank capable of calculating factual and behavioural intelligence on mobile numbers and the users attached to them.
What's more, by marrying our analysis with additional insight from our partners, we will be able to paint a truly unique and accurate picture of the mobile consumer based on actual transactional and behavioural data rather than just from consumer research"
Stuart Goldsmith of Acxiom said of his understanding of Dynmark's new services: "Intelligent Messaging provides the kind of mobile data worth having. It provides unique new insights, and being explicitly linked to the consumer, key information such as RFM and demographics can be included for a more complete analysis of consumer behaviour."
It has become clear in recent years that multi-channel marketing companies have a responsibility to help make marketing strategies more effective, by helping businesses understand the customer lifecycle and how consumers interact with it. Rusty Warner, Senior Vice President, SDL Campaign Management & Analytics stated; "Our partnership with Dynmark enables brands to apply mobile intelligence across the entire customer lifecycle to deliver a compelling customer experience, integrate mobile messaging into their overall multi-channel marketing strategy and develop deeper understanding around every mobile interaction to engage customers with relevant, timely and personalized messages."
The birth of Dynmark's Mobile Intelligence services has dawned as a result of a real need within the marketing world to deliver relevant content; Usablenet CMO Carin van Vuuren says of the current market; "Now more than ever, consumers demand personalized experiences on mobile. In order to achieve such personalization, brands need a crystal clear understanding of who their customers are, how they are interacting and engaging with the brand via mobile, and what messages customers respond most to and why.
Through Dynmark's detailed mobile behavioural data report and new Intelligent Services product, brands can understand what drives behaviour and leverage this insight to create relevant, personalized campaigns.
We're proud to partner with Dynmark and through this partnership, are excited to offer our clients the intelligence and targeted messaging capabilities that can create real return on engagement with their customers."
The event is aimed at digital marketing and data professionals with interest in customer insight and mobile behaviour. To find out more, or to register for the launch event, visit http://www.dynmark.com/events/intelligent-launch.html.
###
ABOUT DYNMARK
Dynmark is a global mobile messaging and intelligence provider. The foundation of the company's service offering is the business-class Dynmark Messaging Cloud for B2C integrated (SMS+OTT) mobile messaging working with leading clients to deliver dynamic mobile marketing solutions.
Clients control their customer mobile interaction using Dynmark's cloud-based portal, or utilise Dynmark's full-service mobile marketing agency offering.
The Dynmark Cloud Portal is the primary interface for interacting with any Dynmark service. From the portal you can gain access to all services and solutions and also where you can purchase or sign up to additional services.
Dynmark processes up to seven million mobile transactions per day and sends two-way communications to over 155 countries for its 7,000 customers including retail, gaming and financial services brands such as Sainsbury's, M&Co, The Carphone Warehouse, Coral Interactive, Gala Bingo and Mackenzie Hall.
For more information, visit: http://www.dynmark.com.
ABOUT USABLENET
Usablenet is a global technology leader for mobile and omni-channel customer engagement. Usablenet's powerful platform enables leading companies in all sectors to create compelling experiences for their customers across multiple channels, including mobile, tablet, social, and in-store kiosks. Usablenet has created innovative m-commerce sites and dynamic omni-channel experiences for a broad range of industry leaders including Hilton, Hyatt, Best Western, American Airlines, US Airways, JetBlue, and Expedia. For more information, visit us online at http://www.usablenet.com or on Twitter @Usablenet.
ABOUT ACXIOM
Acxiom is an enterprise data, analytics and software as a service company. For over 40 years, Acxiom has been an innovator in harnessing the powerful potential of data to strengthen connections between people, businesses and their partners. We're focused on creating better connections that enable better living for people and better results for the businesses who serve them. Acxiom serves 7,000+ global clients and powers more than a trillion data transactions every week. For more information, visit http://www.acxiom.co.uk.
ABOUT SDL
SDL enables global businesses to enrich their customers' experience through the entire customer journey. SDL's technology and services help brands predict what their customers want and engage with them across multiple languages, cultures, channels and devices.
SDL has over 1,500 enterprise customers, 400 partners and a global infrastructure of 70 offices in 38 countries. 42 out of the top 50 brands work with SDL. For more information, visit http://www.sdl.com