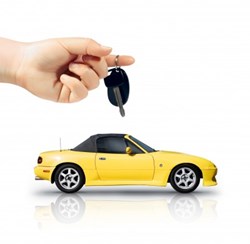 (PRWEB) May 24, 2013
The auto loan industry will be radically changed by this new website. In the past, bad credit was nearly always the last nail in the financial coffin. Now Car Loans Solutions has the unique ability to offer auto loan approvals to all of their applicants, regardless of their credit score or history.
Anyone in need of an auto loan will confess that the process is extremely difficult and stressful when you throw bad credit scores into the mix. Car Loans Solutions was founded with the belief that anyone should be able to recover from financial troubles, and that everyone should have reliable and safe vehicle for themselves and their family. It is easier than ever through Car Loans Solutions to be approved for a great loan.
To apply for an auto loan today, visit https://carloanssolutions.com/apply-now2/
"We started Car Loans Solutions with the determination to provide high quality auto loans to all of our applicants. I remember exactly how difficult and time consuming it was for my wife and me to get an auto loan. I want my own company to give everyone instant approvals for high quality loans. We aim to tailor our services to each of our unique customers and make sure that everyone is getting exactly what they need. I am very excited about this new website and can't wait to get started." –David Anderson, CEO of Car Loans Solutions.
Another great quality that is foreseen in the website is it's speed. The application process can be completed in only sixty seconds, and the processing and approvals are quicker than any other bad credit auto loan provider. Anyone in need of an auto loan, but who is struggling with bad credit scores, should turn to Car Loans Solutions and see just how much they have to offer.
About Car Loans Search
Car Loans Solutions is the #1 provider of national and local auto loans. Our approval process is fast! We understand that it can be embarrassing and frustrating to not be able to qualify for a car loan or student auto loan that would enable you to purchase the proper vehicle for you or your family. The approval process starts with the car lender. We provide people with the best auto lender network. Get approved for an auto loan fast! Drive your dream car home. Car Loans Solutions will never turn anyone down.