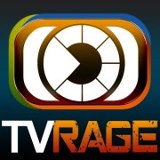 (PRWEB) May 24, 2013
TVRage.com today shines its spotlight on the second part of a recent interview conducted by staff writer Kimberly Ainsworth. She was fortunate enough to get the chance to interview actor Kurt Fuller, a personal favorite of hers, and star of over one-hundred films and TV shows. Part 2 of the conversation features discussion of just how alike Kurt and the character of "Woody" are, Kurt's new FOX pilot "Us & Them", real-life confusion between Kurt and some of the more evil characters he's played, Kurt's memorable guest roles on "The Tick" and "Grey's Anatomy", and more.
The (previously posted) first part of the interview can be read here. Part 2 can be perused in its entirety right here.
Here's a short excerpt from the piece:
"Q: You're so memorable in these performances that I could probably pick a random one out of a hat and go "Oh, that's right!" In The (live-action) Tick, as Destroyo...
A: Oh god, that was great. Wasn't that great? That was a great show.
Q: I was so sad that they canceled it. I think people just didn't really get it, and I don't mean that in an intellectually superior way. I just think you kind of have to be weird to get The (live-action) Tick.
A: Yeah, it's a strange thing to have a successful television show, because if it's too interesting...people don't really pay attention when they watch TV. It has to be good, but not so interesting that you really have to pay attention because people multitask. So, if a show demands your entire attention, it has a tough time making it. The Tick was like that. Warburton is a good friend of mine, and let me tell you something. That Tick suit he wore was not air conditioned. He couldn't sit down. He had to lean against the board all day. It didn't bend. It was a nightmare! Yeah. So, maybe he was relieved when it didn't go. I don't know.
Other links from around TVRage: The History of "Star Trek", part 2