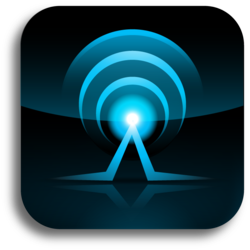 Chicago, Illinois (PRWEB) May 29, 2013
For the first time ever, new three-dimensional GPS and WiFi technology being wired together by LifeLine Response (a new, groundbreaking personal-safety app) that will enable 911 operators and emergency dispatchers to not only know outdoor positions but exactly where indoors and detailing floor location a distress call is coming from - decreasing response time, increasing first-responder effectiveness and enabling potential victims of assault to spend less time on the phone in critical situations. The potentially life-saving technology has been developed and patented by Clandestine Development, LLC, together with SOLOMO Technology, Inc.
"The development of this technology to Lifeline Response app will rock the world of forensic evidence and simultaneously provide Police information that is intended to stop an assault before it even begins. We gave science fiction a facelift and made it a reality." Peter M Cahill, Founder LifeLine Response & LifeLine EDU
Utilizing WiFi data, SOLOMO has the ability to accurately locate a smartphone down to 10-16 feet of an individual's location inside of a building, including the vertical location. Lifeline Response layers its GPS data from the smartphone application and institutions floor plan to alert local authorities of who was attacked and precisely where.
This technology will be offered exclusively to Clandestine Development clients who are utilizing the LifeLine EDU application on their campus, hospital or institution. ASU/Texas Tech, Ohio State, University of Georgia and 15 other clients nationwide will be provided first access.
Lifeline Response (http://www.llresponse.com) was released on both iOS and Android platforms in September 2012. Lifeline Response and LifeLine EDU are personal safety applications, which use your natural reaction response during an assault to contact authorities automatically and dispatch them to your exact location and then continues to track in real time to update live mapping in the event of an abduction scenario. Lifeline Response has launched a retail version and an institutional version. The institutional version is currently being used on college campuses and hospitals in the US while the retail version is open to the public.
CLANDESTINE Development, LLC was founded in 2011 by proven technology, finance, and media executives who are focused on changing behavior and enhancing safety through advances in technology. The founders own family was a victim of an attempted abduction. The team funded research to assess how sexual and violent crimes occur. The result is two mobile apps, which will change the way people look at personal safety.
SOLOMO Technology, Inc. (http://www.solomotechnology.com) is a venture-backed company founded in 2011 by experienced digital executives in response to the major market trends of our time. Businesses and their customers are seeking personalized, localized offers and services. SOLOMO connects the two in a trusted, permissions-based manner on its SOLOMO Exchange™ platform, the indispensable digital technology for trusted brands.
Interview Inquires:
Peter Cahill, Founder
LifeLine Response
Email: info(at)llresponse(dot)com Phone: (312) 912-7947