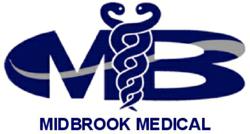 Jackson, MI (PRWEB) May 31, 2013
UV light disinfection in hospitals has been receiving a lot of publicity recently. The current rate of infections in hospitals is alarmingly high, with, according to the Center for Disease Control, about 1 in every 20 patients contracting an HAI (Healthcare-Associated Infections). Therefore, as one would expect, the idea of simply "zapping" away germs sounds like a dream come true to both patients and healthcare workers.
Midbrook Medical's UV Flash is one machine that utilizes UV light. At less than 40 inches tall and under 30 inches across, the UV Flash is a more practical, as well as more affordable, choice for many healthcare facilities compared to some of the more elaborate UV options available. Objects that need to be disinfected are placed inside the UV Flash and, in only 60 seconds, receive a complete 360° disinfection. But where would the UV Flash fit into your facility?
View the Top 6 places to use UV Flash.
Midbrook Medical provides sterile processing departments, surgery centers and acute care facilities across the globe, with top of the line infection prevention cleaning and decontamination products and equipment.
For more information on Midbrook Medical's innovative, state of the art products for Sterile Processing Departments, contact Midbrook at:
Phone: 517-787-3481
Email: sales(at)midbrook(dot)com
Website: http://www.midbrookmedical.com