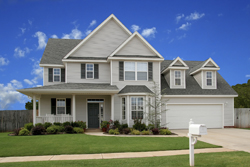 Shawnee, OK (PRWEB) May 26, 2013
Westchester Foundation Repair has joined Foundation Supportworks, Inc., a national network of foundation repair experts from across the United States and Canada.
Westchester Foundation Repair has been serving the Oklahoma City Metroplex and Central Oklahoma areas since 1977. As a member of the Foundation Supportworks network, they use warranted products to repair foundation cracks, settlement problems and sagging floors over crawl spaces.
"After serving the Central Oklahoma area for 33 years, we are proud to be a part of a network focused on customer satisfaction and quality, dependable results," says Mike Little, owner of Westchester Foundation Repair. "We look forward to being able to constantly train our employees on the best solutions for failing foundations so that they can provide homeowners with the piece-of-mind they deserve."
The company's employees are trained on the best practices and latest industry-leading technologies at Foundation Supportworks headquarters in Omaha, Nebraska or at the network's supporting office in Seymour, Connecticut.
Foundation Supportworks is the largest foundation network and a leader in foundation stabilization with the most comprehensive team of engineers and support staff in the industry. Their focus is on providing dealers with the proper tools and training to bring structural integrity to failing commercial and residential foundations.
Westchester Foundation Repair provides foundation repair services to residential and commercial clients. Mike and Connie Little have owned and operated Westchester Foundation Repair and its associated construction and building firm, Mike D. Little Construction Company in the Shawnee, Oklahoma area since 1977. They offer a wide range of structural services including foundation wall stabilization and straightening, crawl space repair, wood floor leveling, street creep repair and French drain installation.