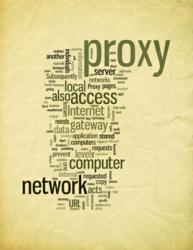 all elements of Facebook work exactly as they should
Dallas, Texas (PRWEB) May 25, 2013
This week idcloak Technologies releases a list of IP port proxies for third-party access to Facebook in countries where the site is blocked. When IP proxies are used for the unblocking process, a user faces none of the site compatibility problems associated with regular proxy sites. Gill-Chris Welles, senior tech writer at idcloak Technologies, explains how a user may apply IP Port proxies to create a proxy web browser and what the benefits of doing so are.
"When a user takes an IP address and port number from the list and adds it to the network settings of their browser, all HTTP activity from that point forward is routed to a new global location. If that location is outside a user's national borders, they will be able to bypass any censorship governing their country's connections. There are already many proxy sites online, which run the unblocking through the page, but they fail to unblock sites like Facebook because of their complex coding. The advantage of IP proxies is you don't have those compatibility issues; all elements of Facebook work exactly as they should."
This latest release is particularly important for idcloak, a Dallas-based web services firm that promotes freedom and anonymity online, since the company sees Facebook as an important instrument for social change. "In Egypt and Tunisia, Facebook and Twitter were used to organize 9 out of 10 protests during the Arab Spring uprisings. The efforts of government censors to block or track down activists would have succeeded if it weren't for Facebook login proxy services that could effectively parse the site's code. It feels good to be part of a legacy like that. And with the amount of choice that's available nowadays in proxy technology, a censor would need to completely cut their country off from the internet just to shut down one social media site. IP proxies, VPNs and proxy sites for Facebook, they all pretty much guarantee a people's voice will always be heard."
For more information on censorship circumvention, proxy anonymity and web security, visit the idcloak Knowledge Centre: a collection of educational articles on these subjects.