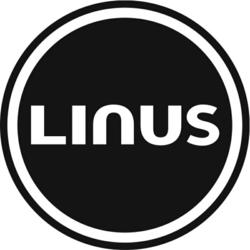 These young adults are Boston's next generation so I'm certain the city will continue to see positive effects as a result of biking amongst its residents, for years to come.
Bohemia, NY (PRWEB) May 28, 2013
On May 28, city bike designer Linus Bike comments on a recent article that discusses the rise of biking as a transportation alternative for Boston's young adult residents.
According to The Boston Herald article, the Boston Redevelopment Authority says that Boston's young adults are biking, walking or taking the T train as opposed to driving when commuting. "These are the people businesses want to employ and that's how they move around the city. Biking is here to stay, and it's going to be an important and integral part of how we move around the city." These young adults fall in the 20-34 age demographic. This age group represents 75 percent of Boston's population growth from 2000 to 2010.
Boston is a city that continues to grow. According to Peter Meade, Chief of the Boston Redevelopment Authority, eleven percent of the city's total square footage has been built in just the last 20 years.
Sally Embrey, representative from Linus Bike, a city bike designer, believes that Boston will see many positive effects as a result of this biking increase. "It has been proven that biking can benefit a city culturally and economically. Biking gets people outside, interacting with other people. Recent studies show that people who are riding their bikes are much more likely to stop and shop than drivers are."
Embrey goes on to say, "These young adults are Boston's next generation so I'm certain the city will continue to see positive effects as a result of biking amongst its residents, for years to come."
Linus Bike is a California-based bicycle manufacturer that specializes in creating vintage style city bikes and commuter bikes. Not simply a bicycle company, Linus Bike sells a complete line of accessories for the environmentally conscious and for those who have a fondness for European style bicycles and the great tradition of European cycling.
#####