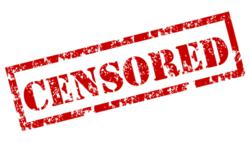 This is by far the largest centralized database of all major public proxies in the world
Dallas, Texas (PRWEB) May 27, 2013
idcloak announces the release of a major new anti-web censorship resource, the FreeProxy: a customizable international database of all known servers that offer public routable access to the web. The service has been developed for internet users who are suffering from restrictions or censorship on their local connection. By selecting a proxy address in an alternative city or country, they may access the internet as if they had physically moved there, thereby circumventing any blocks or prejudices associated with their geographical location.
Gill-Chris Welles, senior tech writer at idcloak, expresses his excitement at the release: "This is by far the largest centralized database of all major public proxies in the world and is a real offering for proxy users. Very recently, new open proxies were only available through proxy groups: low-profile communities that would circulate a small population of proxies to their members. Often no performance or location data accompanied these proxies, so you would have to spend a lot of time testing each proxy yourself; evaluating it for speed, anonymity and even location. If you needed to access the internet in, say, the US, unless you were an expert in IP ranges, you could spend… twenty minutes looking for a good US proxy server."
idcloak's development team understood that the growing community of proxy users needed a centralized proxy list that would give detailed and up-to-date information on every listed proxy. Having sourced open proxies from all corners of the web, they set to work. "We wanted to build a fully customizable list so a user could, in a couple of seconds, filter all proxies by country, type and anonymity level, and then sort them by performance. For this to work, we needed a proxy checker to continuously update the information, so our data on each proxy stayed valid. It took a whole year of hard work to bring these elements together, but we got there."
For access to the FreeProxy list, or for information on idcloak's forthcoming service releases, including the Smart VPN, visit http://www.idcloak.com.
idcloak Technologies is a Dallas-based net services firm, delivering greater privacy, security and freedom online.