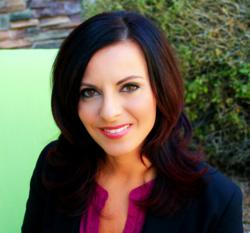 A tremendous asset or our company and to the Italian community.
Scottsdale, AZ (PRWEB) May 30, 2013
Dominion Real Estate Partners' Licensed Owner/Managers Ron and Joelle Baker have set their sights on expanding their international clientele by hiring real estate professional Maryanne Rae. Ms Rae, fluent in Italian and originally from Toronto, Canada, understands the difficulty buyers and sellers face when participating in U.S. real estate transactions from another country. Before entering the residential real estate industry, she was active in real estate investment; buying, selling and managing rental properties. Understanding the process has helped her to assist her clients in a meaningful way.
"We are so excited to have Maryanne on board with us. She is a tremendous asset or our company and to the Italian community. She is the type of professional that consistently exceeds her client's expectations. Her professional demeanor and caring personality is exactly what we needed to launch this division," says Joelle Baker, Licensed Owner/Manager Kierland/Desert Ridge Office.
The Bakers opened their Kierland Desert Ridge office a little over a year ago. They have been associated with Dominion Real Estate Partners for the past five years and have won multiple awards while working at the company. The husband and wife team have over 45 years of combined sales and management experience.
The office is located at 15849 N 71st Street, just north of the Kierland Commons in Scottsdale.
To contact Ron and Joelle Baker call 480-748-0766, or email ronb(at)dominionrealestate(dot)com. For more information on the Kierland/Desert Ridge office go to
http://www.dominionrealestate.com/kierlanddesertridge.php
ABOUT DOMINION REAL ESTATE PARTNERS KIERLAND/DESERT RIDGE OFFICE:

Associates work throughout the Valley, however their focus is on Kierland, Desert Ridge and Tatum Ranch area.
The office handles all types of residential real estate transactions including auction purchases for investment
Dominion Real Estate Partners LLC offers Associates cutting edge technology and innovative programs that promote a virtual and flexible working environment. Company programs are designed for the experienced REALTOR®.