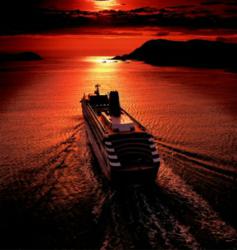 I love cruising!
Boca Raton, FL (PRWEB) May 26, 2013
Despite the recent mishaps and horror stories related to Carnival Cruise Lines, the overwhelming majority of cruises go off without a hitch, providing tens of thousands of vacationers with enjoyable and luxurious experiences each year. Across the boating industry, manufacturers have made today's boats, from ski boats to fishing boats, to yachts to cruise ships more powerful, safer and more luxurious. The television series In View hosted by Larry King will look at some of the many improvements and advances across the boating industry in an upcoming series, and spotlight some of the leading companies across the industry.
The In View series, which is carried on cable channels and networks across the United States, will show viewers some of the improvements in various types of boats, including recreational boats, cruise ships and fishing vessels. Today's cruise ships offer something for almost everyone. Essentially floating cities, these behemoth ships feature shops, rock-climbing, casinos, a variety of restaurants and much more. Today's smaller boats, such as those for recreation and fishing, often feature many more amenities than they did a generation ago, making them more enjoyable for families and individuals. The In View show will feature interviews with representatives of some of the leading boat manufacturers, as well as representatives from the cruise industry for this series on boating.
The In View series hosted by Larry King will show viewers how the cruise industry and personal watercraft industry have continued to thrive in spite of the struggling economy. The In View TV series will look at how these industries keep up with evolving consumer tastes to meet the leisure demands of consumers in America and around the world.