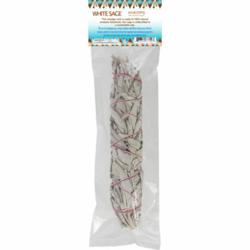 Wholesale metaphysical gift buyers looking to start the summer off fresh will find all the tools necessary to perform space clearing ceremonies, to repel negativity and to cleanse the soul, at Kheops International
Colebrook, NH (PRWEB) May 26, 2013
In preparation for the glorious summer months ahead, Kheops International, a leading distributor of wholesale Wiccan, Pagan and metaphysical supplies, has assembled the finest products available to repel negativity and cleanse the soul. Visit http://www.kheopsinternational.com to view their top picks.
Kheops International offers buyers a wonderful assortment of spiritual cleansing tools for the body, aura and home. The metaphysical practice of spiritual or soul cleansing is used to remove negative energy, influences and blockages within the body and aura. Soul cleaning can rejuvenate the mind, body and spirit.
White Sage is used to bless, cleanse and purify a person or object. It is believed that the smoke captures the negative or offending energy and transports it to the heavens where it is converted into positive energy. Feathers can also be used to move the cleansing smoke around the area to remove stagnant energy.
Black Copal's clean, crisp fragrance is ideal for use in self-purification rituals, space clearing and for purifying objects. It helps to detect and remove energy blockages, clarifies the mind, aura and environment of negative energy. Black copal also helps to clear out psychic and emotional clutter.
Space clearing bells are used to cleanse and purify old, sluggish or tainted energies in a home or work space. Such energies can be left by arguments or stressful events that occurred in the room or space. The pure tone that a clearing bell emits when rung cleanses the entire area with a harmonic sound. This item is a favorite in many New Age stores.
All varieties of obsidian can be used to expose and eliminate energy blockages and protect one against negativity. Snowflake Obsidian helps a person to let go of negative habits and opens one up to new opportunities. Other tumbled stones such as black onyx and hematite are also useful and possess additional qualities.
Black onyx is an extremely powerful protection stone. It devours negative energies and alleviates worries and tensions. Hematite is a grounding stone and can be used to give oneself a mental tune up. It enhances memory and also dissipates negativity.
Wholesale metaphysical gift buyers looking to start the summer off fresh will find all the tools necessary to perform space clearing ceremonies, to repel negativity and to cleanse the soul, at Kheops International.
About KheopsInternational.com
Kheops International prides itself on being one of the best wholesale suppliers of quality metaphysical products. They search the globe to bring meaningful, gifts to your store. Kheops makes it a priority to steadily increase its supply of products that have been manufactured using environmentally-sound methods. Kheops purchasing agents work diligently with suppliers to improve product quality, maintain competitive pricing and to ensure that the manufacturing processes are safe. These humanitarian efforts help to ensure a positive energy in all of their meaningful gifts.