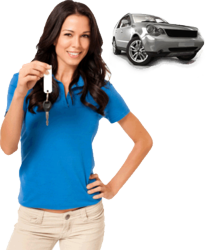 Greenville, SC (PRWEB) May 26, 2013
Valley Auto Loans gained considerable attention last year as they rose to the very top of the high risk auto lender "A list". Their recent 100% financing application acceptance rate, high quality loans, and their care for clients seem to be the winning factors when it comes to their popularity. The company provides high quality auto loans along with a few other services. They specialize in providing auto loans to those with bad credit scores or history.
Anyone at all who applies here will be approved for a high quality loan. This is a company that truly supports and cares for their clients and their visitors. They maintain a blog filled with helpful hints and advice for all kinds of financial and vehicular situations, and they offer many other great tools like free credit score checks, insurance calculators, and much more.
It can be extremely difficult to get an auto loan, especially when dealing with bad credit. Valley seeks to reverse that stereotype by offering quality auto loans to all of their applicants. Other auto lenders that make promises like "bad credit okay" or "everyone accepted" cheat their clients and usually do more damage than good. Valley however has stated many times before that they focus on caring and providing for each of their clients needs. Only at Valley Auto Loans can someone with bad credit, no credit, good credit, or even a bankruptcy get a high quality loan with no risk.
To get an auto loan today visit https://valleyautoloan.com/
About Valley Auto Loans
VAL is the leading auto and cars finance provider in USA, Canada & UK fully dedicated to help its customers acquire national car and auto financing. They design and develop customized no credit auto and car financing, bad and good credit auto and car loans. Voted the best for "Quality Customer Service; Best National Auto Loans Service" by thousands of people, their finance experts focus in providing its customers information and various tools available for different auto loan offers, help them to choose the best that fits their budget as well as the related eligibility guidelines in detail.