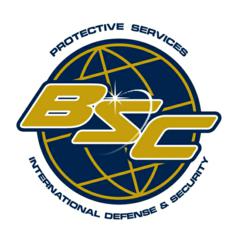 Putting together a red cell team of our own that will try and penetrate our perimeter systems, and bypass the guards, will only help us to improve.
(PRWEB) May 28, 2013
Offering South Florida guard services and security protocols since 1985, Bryant Security Corporation of North Miami Beach is no stranger to integrity and accountability.  While Bryant Security offers a clean bill of security success, the company still strives for improvement.  Bryant Security Corporation is borrowing successful tactics from U.S Navy Seal teams, and is implementing their own red cell team, to test existing infrastructures, and make changes if needed.
 
The term "Red Cell" was purported to be a US Navy Seal team, which had been organized to attempt to infiltrate and test the security of U.S. military bases and other areas of U.S. Security.  The Miami private security company, Bryant Security is using the same concept, and has gathered a team of insiders to test, and attempt to bypass certain existing security measures, put in place by Bryant Security them self.  "Putting together a red cell team of our own that will try and penetrate our perimeter systems, and bypass the guards, will only help us to improve."  says Shay Ben-David, President of Bryant Security Corporation.  "We are basically testing our systems and protocols, as well as our personnel, to ensure Bryant Security continues to offer the best possible service that we can."
 
Bryant Security's red cell team will be attempting to bypass controlled access systems such as alarm systems and keyless entry systems.  Video and other monitoring solutions will also be tested, as well as bypassing security guards in highly restricted areas.  If the red cell team is successful at infiltrating different locations, such as schools, and restricted areas, Bryant Security says they will instill more focused area trainings for their personnel, and continue with the red cell team initiative, until penetration becomes unsuccessful.
 
To learn more about Bryant Security and services offered, log onto BryantSecurity.com.
 
About Bryant Security
BRYANT SECURITY is one of South Florida's most established and well diversified security companies. Providing South Florida guard services armed and unarmed in the Miami-Dade and Broward Counties, this family owned and operated business has proudly served and protected the community, property and people since 1985.
Offering innovation, quality, professionalism, resourcefulness, experience and flexibility, this makes Bryant Security the security services industry leader of South Florida. Mandating skilled manpower, teamwork, expertise, specialty knowledge and trained security officers to demonstrate precise and flawless conduct at all times. From executive level protection to CCTV Camera and Entry Systems, they demand the very best! Each protection task private or public that their protection officers undertake calls upon their extensive training which focuses on ensuring the security and safety of your company, property and staff.
When you select BRYANT SECURITY you are ensuring that your facility will enjoy the highest possible degree of Miami professional security. Their management team consists of hands-on leaders who will work directly with you in planning and implementing your campus' security and contingency planning needs. BryantSecurity.com or 305-405-4001.