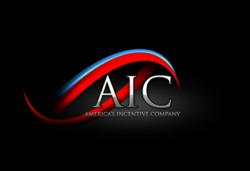 Orange Park, FL (PRWEB) May 27, 2013
America's Incentive Company is a travel agency that is designed to connect tourists with great prices and deals, and they are pleased to announce that they have started a social media campaign to help disseminate information to potential tourist. By using social media platforms, America's Incentive Company can easily share pictures and experiences, answer questions and interact with clients, as well as post information and announce sales to all those that are interested.
America's Incentive Company will use their newly launched social media presence to play to the strengths of the different social media platforms. While every platform is important, they all have different applications and will be used in different ways to help increase awareness of services offered.
Facebook is the giant of social media and will be the primary point of their social media presence. Deals and discounts will be detailed and questions will be answered that might arise concerning both products and services sold but also addressing the occasion concern. Facebook will also be a platform where people are encouraged to share pictures and experiences from their travels.
However, as everyone is familiar, Facebook does have problems with how it shares information and what information it decides to display to followers. For this reason, in addition to Facebook, America's Incentive Company will also announce deals and specials on their Twitter account, which is connected to their Facebook business page. Twitter is great at making sure that everyone that is following receives notifications and also keeps their messages small enough to be received as a text message. This allows for great, short sentences and announcements, exactly what America's Incentive Company will be using them for.
Pinterest is also a social media platform that America's Incentive Company will be using. Pinterest is a popular image bookmarking website that aggregates ideas. America's Incentive Company will be using Pinterest to share photos and experiences from their customers. It will also be a great way to group deals by destination and activity.
America's Incentive Company will also have a presence on Google+. Google+ is a lot like Facebook, it lacks its popularity. Currently Google+ is seen as an extension of Google and helps with main website ranking, however it also helps in identifying impact of market presence.
America's Incentive Company is excited to be connecting with their customers and providing information to potential clients and look forward to expanding their presence in the travel industry.