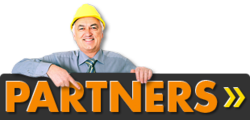 Estimating software can help construction companies create more accurate cost estimates for their project bids, which is critical to winning more business and maintaining profit margins in a very competitive market.
Austin, Texas (PRWEB) May 28, 2013
Construction Connection announces the expansion of their partners program with the addition of their newest partner, Software Advice. As a trusted resource for software buyers, Software Advice assists business owners in the selection of the best software applications for their organization. The partnership was a natural fit for both companies, which share a mission of helping small to mid-sized construction businesses operate at their highest level.
ConstructionConnection.com is an online hiring, networking and educational resource for construction industry professionals of all levels. The partnership will offer Software Advice's detailed reviews, ratings and comparisons of more than 100 construction solutions on the Construction Connection network. Software Advice's services are free to software buyers and their team of analysts conduct free phone consultations to identify the best products for each buyer.
The Construction Connection partners program was created in order to connect their members with industry leaders whose services can help business owners and individuals alike. Software Advice will be joining other leading experts, including engineers, attorneys, consultants and educators, in offering site members valuable tools and services to help their construction companies operate more efficiently.
Software Advice works with professionals across many industries, but they are especially dedicated to working with contractors and business owners in the construction industry, as construction software selection can be a very involved and time consuming process.
"Construction software is a complex and fragmented market," explains Software Advice Construction Analyst Derek Singleton. "There is a broad range of applications that help firms manage everything from materials takeoff and estimating to job costing and project management. Our goal is to help buyers understand these industry applications, how they can help improve their business and ultimately narrow down the applications to find products that best fit their specific business needs."
Helping construction companies to streamline their businesses is one of the cornerstones of Construction Connection's mission. Co-Founders of Construction Connection Suzanne Breistol and Kent Leighton both spent many years working in the industry and know the importance of keeping costs low and meeting deadlines. Contractors, project managers and superintendents could potentially save their company valuable time and resources by implementing software solutions they may not even know exist. Breistol and Leighton are both very excited about the opportunities partnering with Software Advice will offer to their members.
About Construction Connection
ConstructionConnection.com was created out of a need for a more effective and streamlined way for construction industry professionals to get matched with the right industry jobs and with the right industry opportunities. The founders of Construction Connection, both industry professionals themselves, listened to both company and individuals' dissatisfaction with the traditional job boards, the paid resume blasts, the overpriced resume services and overall lack of sympathy toward the individual candidate. They also listened to the dissatisfaction from companies who post jobs only to get many irrelevant results or have to purchase high priced ads to showcase their company. Construction Connection is a patent-pending, one-of-a- kind profile creating / match-making system. The system delivers effective results. Construction Connection saves time, money and aggravation by matching people to people, people to companies, companies to people, and company to company.
About Software Advice
Software Advice is a trusted resource for software buyers. The company's website, http://www.SoftwareAdvice.com, provides detailed reviews, comparisons and research to help organizations choose the right software. Meanwhile, the company's team of software analysts provide free telephone consultations to help each software buyer identify systems that best fit their needs. In the process, Software Advice connects software buyers and sellers, generating high-quality opportunities for software vendors. Since its founding in 2005, the company has assisted more than 115,000 software buyers. Software Advice is headquartered in Austin, Texas where it employs a team of 55 (and growing). It has been recognized as one of the fastest-growing companies in the United States by Inc. Magazine.