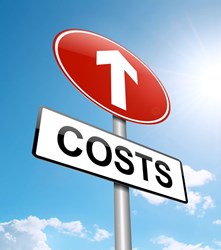 Orange, CA (PRWEB) May 28, 2013
An interesting pattern has developed at Broadview Mortgage in the last few months. As they have tried to refinance people who are underwater or in an FHA loan, they have been met with dead ends.
With the introduction of private mortgage insurance options and less stringent qualifying guidelines, more people are able to refinance into a lower rate. There are three programs that homeowners can use in order to take advantage of the interest rates:
1. Lender Paid Mortgage Insurance (LPMI)- This is an alternative that allows a private mortgage insurance premium to be rolled into the interest rate. Usually the increase is slight and does not affect the loan qualification.
2. Single Premium Mortgage Insurance- For those who don't want to pay a monthly insurance premium or roll it into the interest rate, this premium can just be paid upfront. There is no monthly premium as with FHA, which requires an upfront and monthly premium.
3. Broadview Community Access Program- This is targeted towards families who make less than 140% of the average median income in their area. This is a conventional program that can offer mortgage insurance at a steep discount.
For all of these programs it is best for consumers to speak to a licensed loan officer. The qualifying guidelines are specific and at times complex.
FHA has continued to increase mortgage insurance premiums and will soon be making them permanent starting June, 2013.