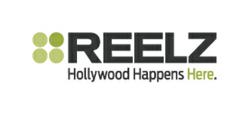 Albuquerque, NM (PRWEB) May 27, 2013
REELZCHANNEL today announced filming begins today in Dallas, Texas for JFK: The Smoking Gun, a special investigative documentary based on the work of Veteran Police Detective Colin McLaren who spent four years on the forensic cold case investigation of JFK's assassination.
What he had, and other investigators did not, was modern technology and access to all the evidence, facts and eyewitness testimony. He managed to solve a crime that is every bit as shocking and incredible today as it was when it happened 50 years ago. McLaren believes he has found the "smoking gun" that killed JFK.
McLaren's findings are a far cry from the fanciful conspiracy theories that surround the world's most famous assassination. His case is methodically constructed from simple logic and available evidence using time-tested investigative techniques to solve the crime; including key archival photographic evidence, medical reports and bullet science.
This two hour special with dramatic recreations takes audiences back to that tragic day in Dallas at Dealey Plaza where the shooting took place, to Parkland Hospital where the president was pronounced dead, to the Bethesda Naval Hospital where the autopsy was conducted and to the witness testimonies and proceedings at the Warren Commission that have remained controversial to this day. Ballistic experiments, CGI and 3D animation are also used to enhance the viewers' experience.
The docu-drama is a Canada-Australia co-production and is produced by Muse Entertainment (The Kennedys) and Cordell/Jigsaw/Zapruder (Go Back Where You Came From) for Discovery Canada, SBS Australia and REELZCHANNEL in the US. It is written by Steve Lucas (Exhibit A: Secrets of Forensic Science), directed by Malcolm McDonald (The Extraordinary Tale of William Buckley) and produced by Jesse Prupas (March to the Top) and Michael Cordell (Anatomy of a Massacre). Executive Producers are Michael Prupas (The Kennedys) and Simon Egan (The King's Speech).
After Dallas, the filming continues in Montreal until the end of June.
JFK: The Smoking Gun will air in November 2013 to mark the 50th anniversary of John F. Kennedy's death.
Muse Distribution International, Cordell/Jigsaw/Zapruder and Zodiak Rights are sharing world distribution rights to the documentary special.
About Muse Entertainment
Muse Entertainment is a leading film and television production company known for its well-crafted and high-quality productions. Since its founding in 1998, Muse has produced, co-produced or provided production services on more than 170 TV movies and mini-series, television series and feature films and has won over 100 awards and garnered over 300 award nominations! Muse Entertainment's most recent television series are Bomb Girls (Seasons I, II) and Being Human (Seasons 1, II, III). In 2011, its topical, 8-hr. historical drama, The Kennedys, earned 10 Emmy Award nominations. Its Pillars of the Earth also won an Emmy and many other awards. Muse's other award-winning programs are Durham County (Seasons I, II, III), Ben Hur, The Last Templar, Impact, Human Trafficking, Answered by Fire, This is Wonderland and Tales from the Neverending Story. The company's head office and its Quebec production centre are in Montreal. Muse also maintains development and production operations in Toronto and Los Angeles. For more information please visit http://www.muse.ca
About REELZCHANNEL
REELZCHANNEL—TV About Movies® is the only cable and satellite network devoted to delivering entertaining and fresh programming that explores, uncovers and lives inside the magic of Hollywood wherever it happens. In June 2013, REELZCHANNEL will premiere its first reality shows with the docuseries Beverly Hills Pawn and the competition reality series Race to the Scene hosted by Dolph Lundgren. The network is also home to ambitious television events, miniseries and series featuring big stories and big stars as seen with the Emmy®-winning The Kennedys, Ken Follett's World Without End and Barabbas, starring Billy Zane. And, building directly on The Kennedys, in addition to JFK: The Smoking Gun REELZCHANNEL is co-developing a miniseries based on J. Randy Taraborrelli's highly acclaimed book, After Camelot: A Personal History of the Kennedy Family from 1968 to the Present, with Muse Entertainment slated to premiere in late 2014. With movie and entertainment experts, including Leonard Maltin, Richard Roeper and Sam Rubin, viewers get trusted insight into movies wherever they're playing, whether in theaters or at home throughout the day, every day.
REELZCHANNEL reaches 67 million homes on DIRECTV channel 238, Dish Network channel 299, Verizon FiOS TV channel 233, AT&T U-verse channels 799/1799HD and cable systems nationwide. Find REELZCHANNEL in your area by entering your zip code at http://www.reelz.com/watch. Owned by Hubbard Media Group, REELZCHANNEL is headquartered in Albuquerque, NM with national ad sales based out of New York City with offices in Boston, Chicago and Los Angeles and an entertainment bureau in Los Angeles.
For more information, please contact the REELZCHANNEL Media Line
877- REELZTV (733-5988) / pr(at)reelz(dot)com