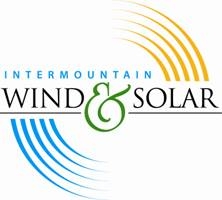 Educating residents and small business owners about community incentives provides them the resources for better prices on alternative energy.
Salt Lake City, UT (PRWEB) May 28, 2013
Already a leading provider of alternative energy in the western states, including back up power in Idaho, IWS is introducing a new community initiative to assist in driving down the cost of alternative energy. Their programs are beginning in Utah over the course of the next month, informing residents and small business owners of the services and cost saving products from IWS. The Intermountain Community Solar Initiative (ICSI) is an attempt to combine wind and solar power education with knowledge on getting the best prices using rebates, incentives and discounts.
The purpose of the ICSI workshops is to provide a way of bulk purchasing in a community and saving money on the initial cost of alternative energy installation.
Solar panels in Utah and backup power in Idaho services can be expensive. The equipment and the labor are typically high cost. One of the main purposes of an ICSI program is bringing community businesses and residents together to purchase the resources in bulk. Products and services are cheaper when purchased as one large, cohesive unit. These workshops teach members of the community that alternative energy and products are obtainable if they join forces with other members of the community and make one, large purchase.
Not only is IWS offering pricing discounts at these workshops, they are also answering questions and educating residents about solar panels in Utah.
"This is a great opportunity for small business owners, homeowners, and municipalities to take advantage of lower prices. The workshops provide all the knowledge and resources for getting incentives, rebates and discounts on wind and solar power," said Doug Shipley, founder of IWS. "By instituting a program like ICSI, we are ensuring that people are lowering their monthly bills without paying too much up front. We want to make our high quality and reliable services obtainable to everyone."
The program goes through the products offered by the company as well as touching base on different options that vary in size and efficiency. The representatives from IWS answer questions about their products and pricing and offer resources to acquire further rebates and incentives. Prices that would normally be available only to large scale corporations are accessible for anyone through this type of initiative. IWS are offering these programs throughout the next month in various Utah locations. This is a prime opportunity for residents and business owners to become educated about back up power in Idaho and Utah alternative energy sources. For more information about ICSI workshops and their locations, visit http://www.imwindandsolar.com.