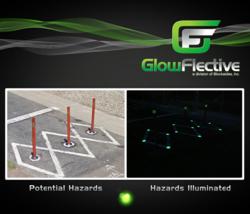 Riders need to be able to see where they are going, and drivers need to be able to see the riders.
Placentia, CA (PRWEB) May 31, 2013
May is National Bike Safety Month. Communities all over the United States have been sponsoring rides and events focused on safety, sustainability, and a greater appreciation for "bike friendly" activities. But the end of May does not mark the end of this story; May is the kickoff month for a Summer of Safety for bikes and bike riders everywhere in America.
The US Department of Transportation reports that in 2011, 677 cyclists were killed and over 38,000 were injured. The report showed that the majority of cycling accidents causing fatalities and injuries happened between 3 pm and midnight. A crucial part of every community safety effort should be to increase the visibility of riders and promote better illumination of bike trails, lanes, and paths. Better illumination is fundamental to decreasing accidents in the very critical period during and after dusk.
To support riders and communities, GlowFlective of Placentia California has created SPOTdots -- a unique set of "Trail Ready" products that help communities to protect night riders and illuminate dark and hazardous areas and obstructions. SPOTdots provide up to twelve hours of glowing illumination for trails, paths, and intersections. Molded from Urethane and resembling the dots used for roadway lane marking, SPOTdots contain a uniquely effective and long-lasting photoluminescent pigment which absorbs energy from the sun or other light sources all day and then discharges this stored energy at night.
"Our company is located in Orange County California, where there are more than 1,000 miles of on- and off-road bicycle paths," says Tyler Thompson of GlowFlective. "We see people riding bikes 24 hours a day here, and at night the danger level is clearly much higher than it is in the day. Riders need to be able to see where they are going, and drivers need to be able to see the riders."
Being able to see a path or trail clearly, due to the added light provided by SPOTdots, means riders and pedestrians everywhere will be safer in the evenings this summer. It is just common sense. GlowFlective has seen that need and developed SPOTdots to help communities bring illumination where it is needed most without the financial and environmental costs of overhead lighting.
"We are all about clean, sustainable safety solutions," adds Natalie Wackeen, who along with Tyler was born and raised in Southern California. "SPOTdots are a 100% sustainable solution for nighttime illumination; they are easy to install and have no batteries, no wiring, and no solar panels. There is no greener illumination available once the sun goes down."
SPOTdots are manufactured in Southern California. All Photoluminescent materials used in production of the product have been tested and approved for use in life safety equipment by Underwriters Laboratory, the National Fire Protection Association, and ETL.
GlowFlective is the newest division of Blockaides, Inc., bringing to market safety products utilizing photoluminescent (or PL) and or Retroreflective (RR) technologies. These products are unique, highly effective and "light the way" to greater safety and visibility in low light and no light situations. Blockaides, Inc. is engaged in the sale and distribution of products which protect and improve safety and security through the use of steel bollards, barriers, and other safety solutions.
For more information, please visit: http://www.glowflective.com or http://www.blockaides.com.
SPOTdots and all other GlowFlective photoluminescent products are Powered by GlowZone, the leader in PL technology. Made in USA. Used by permission.
SPOTdot is a registered trademark of GlowFlective of Placentia, California.