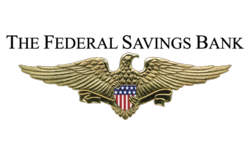 Existing-home sales increased by 0.6 percent in April. This brought the adjusted annual rate up to 4.97 million units compared to 4.94 million in March.
These numbers are the highest they've been since November 2009
Chicago, IL (PRWEB) May 24, 2013
The Federal Savings Bank has good news for homeowners: resale activity is up. According to a recent report from the National Association of Realtors, existing-home sales increased by 0.6 percent in April. This brought the adjusted annual rate up to 4.97 million units compared to 4.94 million in March.
These numbers are the highest they've been since November 2009, suggesting that the housing market recovery is not yet slowing down. The fact is, the real estate market is ideal for everyone right now. Low rate mortgage loans allow buyers to save money on a home, while limited inventory raises sales prices for homeowners.
Interested in learning more about applying for a mortgage loan and becoming a first-time home buyer? Call (877) 788-3520 to talk to a Federal Savings Bank representative today.
According to the NAR, the residential real estate supply grew 1.9 percent at the end of April, but it is still not enough to meet demand. On the other hand, new construction will boost inventory, and rising prices are already causing more homeowners to put their properties on the market, as reported by Reuters.
The South seems to be experiencing the most positive results when it comes to existing-home sales. The NAR reported that transactions rose 2 percent in April to an annual rate of 2.01 million. This is 14.9 percent higher than last April.
In comparison, resale activity in the Midwest declined by 3.4 percent in April and only saw a year-over-year gain of 9.8 percent.
The current economy is a great opportunity for first-time home buyers because mortgage rates have been dropping for months. Low rate mortgages can save you hundreds of dollars a month on payments.
As reported by Reuters, 29 percent of home purchases in April were completed by first-timers. If you are unsure about qualifying for a traditional loan, a VA home loan may be another option.