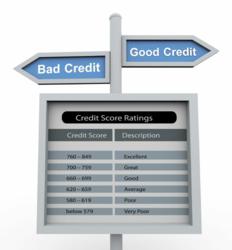 Orange, California (PRWEB) May 29, 2013
As a mortgage bank, Broadview Mortgage has met consumers who are credit challenged. There are literally hundreds of credit repair and restoration companies in the country. With so many options and varied pricing schemes, it is hard for consumers to decide which is best. The reality is that many of these companies are either ineffective, scams, or doing something that most consumers can do on their own.
Here are four ways that homeowners can increase their credit scores:
1. Have no more than three credit cards. This is important because having more may lead creditors to believe that the consumer is taking on more debt than they can handle.
2. Get in the habit of paying down cards every month to a balance of less than $50. This shows an effective use of credit. Creditors do not like to see balacnes that are more than 35% of the total credit limit.
3. Stay away from "zero interest" credit cards to consolidate other cards.
4. Dispute any accuracies on a credit report. Sometimes, quite often actually, credit reporting companies make an error with what they report. If something is incorrect they must fix it within 30 days.
Homeowners who are interested in refinancing but have credit concerns should speak to a licensed loan officer. Many small banks offer free credit counseling in order to help raise credit scores and qualify for a mortgage.