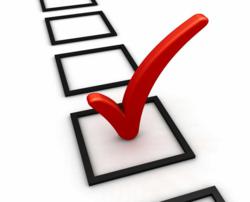 It's incredible that the majority of Americans rely heavily on search engines but do not understand how they work
Seattle, WA (PRWEB) May 24, 2013
North American web hosting provider and custom website development firm ITX Design announced late Friday afternoon that it has released an independent study which reveals that over 2/3rds of all web users are largely unclear about how search engine results truly work.
The ITX Design survey asked several clients, customers, and small business owners about their typical use of search engines. The study was released before the beginning of the 3rd quarter 2013, where retailers and eCommerce traffic is more geared search engine optimization to attract more online consumers by most online business owners.
The survey found that the majority of Americans either have no idea, or an inaccurate view of how online search results are determined, or what makes a company like Google have such an dramatic influence on on markets around the world. Various vendors offer a huge range of goods and services online, and search engine rankings are just as crucial as they ever have been.
The study by the public relations department at ITX Design also found that consumers today prefer 'organic' or primary search engine results over additional sponsored' links, with almost 40% percent confessing that they typically ignore these links when they appear.
Over 90% of percent Americans frequently use search engines, while only 30 percent are aware that search results are generated based on search terms, keyword strings, and a range of optimization techniques used by individual website owners.
Additionally, over 25% of those surveyed believe that the search listings they use cannot be affected by the publishers of websites listed, while less than 10% percent suspect that results are ordered entirely according to how much has been paid by the websites listed. Another 20 percent said they have no idea at all how results are determined, and 5 percent believe that search listings are arranged completely at random.
Another interesting finding was that men had a significantly better understanding of search engines than women, with over 35% correctly identifying how they essentially work, as compared to only 19 percent of women. Age also played a major role, with 40 percent of those over 60 having no idea at all, compared to only 7 percent of 16 to 24 year olds.
"It's incredible that the majority of Americans rely heavily on search engines but do not understand how they work," says Doug Davis, CEO of ITX Design. "By understanding more about how and why results are indexed in certain ways, users can better determine which content will be of most value to them."
The ITX Design survey also found that American ( & Canadian) web surfers have significantly more trust in main search results over additional sponsored links A third of those surveyed believes these listings to be less useful than main organic search results, while 66 percent report that they always pay attention first to main results. Additionally, 40 percent of women and 34 percent of men will consciously ignore sponsored links whenever they appear.
Finally, users in the western United States seemed to have the most skeptical views towards sponsored listings, with 45 percent of Los Angeles and Seattle internet users refusing to click them.
ITX Design is an established hosting, VPS and custom website development firm specializing in eCommerce solutions, serving digital aficionados and business owners in North America since 2001. For more information about their complete line of products and services, simply visit http://www.itxdesign.com