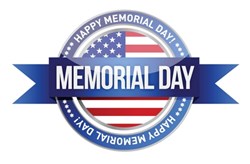 We hope that our Memorial Day DUI Checklist will help party-goers think ahead to help avoid facing criminal charges
Newport Beach, California (PRWEB) May 25, 2013
While some will be spending their Memorial Day weekend respectfully honoring those who have died serving our Country, many others will simply enjoy their time off from work with prolonged partying and recklessness. The DUI attorneys at MacGregor & Collins, LLP have provided a Memorial Day Weekend DUI checklist to help keep this weekend's party-goers out of trouble.
According to California's Traffic Records System, there were more than 950 fatal alcohol-related collisions and 16,000 injuries in 2010. Historically, police officers are on the lookout for drunk drivers during Memorial Day Weekend, leading to a large number of people seeking out DUI attorney services in late May and early June.
Randy Collins, MacGregor & Collins, LLP firm partner, has experienced a substantial increase in inquiries related to DUI and DWI during this time.
"Police officers are fully aware of the fact that people are planning to head out and let loose this weekend. You can count on DUI checkpoints being placed throughout California and an increased police presence throughout the United States. Those who try to get away with drunk driving are going to have a rude awakening when they get caught and fully comprehend the type of trouble that comes with receiving a DUI charge.
"If you are planning to drink at all this weekend, we cannot stress how important it is for you to avoid getting behind the wheel. Not only will you be a danger to others on the road, but penalties for receiving a DUI can affect your life in a huge way. We hope that our Memorial Day DUI Checklist will help party-goers think ahead to help avoid injury and criminal charges," said Attorney Collins.
Memorial Day DUI Prevention Checklist Provided By MacGregor & Collins, LLP
Don't Drink & Drive!
Although it may seem obvious, some people need to hear it. Drinking and driving is dangerous for everyone involved. For safety's sake, make the responsible decision.
Have a Designated Driver Before You Start Drinking and Use Them
Designating a sober driver has become an exciting trend, but once people become drunk they make stupid decisions. People who have been drinking may claim to be sober and convince someone that they are safe transportation. Make sure to use your designated sober driver to avoid these types of life-threatening situations.
Keep Your Registration Current
Even if you are just a drunk passenger, if your driver's registration is not current you could be in for a big hassle. If the vehicle smells like alcohol and you are going through a DUI Checkpoint, there is no doubt that you will have quite a delay while trying to get to your destination.
Don't Let Severely Drunk People Sit Shotgun
If you are the designated driver, make sure that those who are excessively intoxicated are sitting in the back seat. An out-of-control drunk could be too much of distraction to drive safely.
Under the Legal Limit? Make Sure to Test
People planning to drive with a Blood Alcohol Content (BAC) of less than 0.08 should have a device to test and make sure.
About MacGregor & Collins, LLP
MacGregor & Collins,LLP is a Newport Beach DUI law firm. They pride themselves on providing top-notch legal services for all Orange County drunk driving offenders.For more information about MacGregor & Collins, or to receive a free case evaluation, call 949-250-6097.
MacGregor & Collins, LLP
1000 Quail Street, Suite 110
Newport Beach, California 92660
http://www.cmcdefense.com