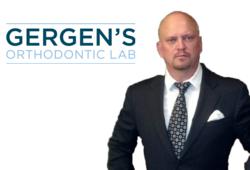 I couldn't be any more privileged to be a part of the ASBA.
Scottsdale, AZ (PRWEB) May 25, 2013
Just three days after the most recent Pro Player Health Alliance event, Mike Haynes makes his way to the American Sleep And Breathing Academy Inaugural Meeting to share with doctors one of the newest healing products on the market as well as show his support for David Gergen and his mission. Pro Player Health Alliance is committed to providing creative solutions and up-to-date educational information for partners and patients. In addition to spreading awareness of sleep apnea, part of the "Tackle Sleep Apnea" campaign is getting as many current and former players treated for sleep apnea as possible.
Mike Haynes is so passionate about the overall health of himself, his former NFL teammates/opponents and fans across the country, he has given his full support to aiding in the cause to spread awareness of sleep apnea. Introduced to sleep disorders by David Gergen just under a year ago, he has since been helping wherever and whenever he can. What better team to "Tackle Sleep Apnea" than two giants in the health industry?
David Gergen, founder of PPHA and owner of Gergen's Orthodontic Lab was specifically selected to assemble a team of top doctors from across the nation to become members of the ASBA. The Dental Division of the ASBA had the first day of its inaugural meeting yesterday, with many doctors receiving CE hours as well as creating a valuable network of professionals for treating individuals across the country.
The ASBA has over 16,000 medical members and 60,000 members with the association. The Academy has commissioned Gergen, to build the Dental Division of this prestigious Academy. Due to Gergen's credentials and medical knowledge as well as community involvement to spread awareness of sleep apnea on his national "Tackling Sleep Apnea" campaign, he is granted the unique opportunity to be grandfathered into the Academy with Diplomat status.
"I am thrilled to see the momentum that we are making to help spread awareness of sleep apnea on a national level with these fantastic NFL greats!" said Gergen. "Spreading awareness at these events and screenings and through radio and television has been wonderful. I couldn't be any more privileged to be a part of the ASBA."
Seminar Specifics:
Date: May 24th to 25th
Time: 8:00am to 5:00pm on May 24th and 8:00am to 4:30pm on May 25th
Location: The Scottsdale Plaza Resort at 7200 N. Scottsdale Road, Scottsdale, AZ 85253
About David Gergen
David Gergen, CDT and President of Pro Player Health Alliance, has been a nationally respected dental lab technician for over 25 years. He received the award for "The Finest Orthodontic Technician in the Country" given by Columbus Dental in 1986. He also has been appointed chair of the dental wing of the American Sleep and Breathing Academy a national interdisciplinary academy dedicated to sleep training and education with over 60,000 members. David rolled out of bed on September 12, 1981 and had his career "ah ha" moment. He knew he was going to be an orthodontic technician and he knew he was going to help people all over the country to help treat their sleep disorders in partnership with their dentists. He has worked for some of the pioneers in the orthodontic and sleep dentistry fields. He was the personal technician for the likes of Dr. Robert Ricketts, Dr. Ronald Roth, Dr. A. Paul Serrano, Dr. Clark Jones, Dr. Harold Gelb, Dr. Joseph R. Cohen, Dr. Rodney Willey, Dr. Allan Bernstein, and Dr. Thien Pham. One of his proudest achievements is receiving The National Leadership award for Arizona Small Businessman of the Year in 2004.