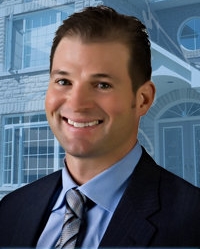 Auburn, MA (PRWEB) May 28, 2013
Once again, Bill Murphy of Fairway Independent Mortgage Corporation shows his dedication to his community, both near and far. On June 3rd, 2013 from 2-7pm, the Red Cross will be taking blood donations, preferably by appointment, at the Auburn Elks, 754 Southbridge St., Auburn, MA 01501. All donors will receive a voucher for a free half hour massage and other gifts from local businesses.
A series of tragic events have seriously impacted many parts of our country. From severe weather in Oklahoma to the explosion in Texas and, of course, the Marathon Attacks here in Boston. Thousands of people need help and Bill Murphy is stepping up to do his part. Eligibility questions can be answered online at http://www.redcrossblood.org or by calling (866) 236-3276.
About Bill Murphy:
Born and raised in Worcester, Bill Murphy has been in the mortgage business for more than fifteen years. A Certified Mortgage Planning Specialist™, Bill continues to attend workshops and seminars on the mortgage industry to stay abreast of new trends and products.
Bill believes in giving back. He sponsors the Make-A-Wish foundation where he gives a portion of proceeds to making wishes come true. He has granted about 11 wishes so far, averaging 2 per year. Most recently, Bill hosted a Worcester Sharks event in honor of the Why Me organization, of which 274 of his clients attended. Bill donated $5 per attendee for a grand total of $1370 benefiting the children of Why Me.