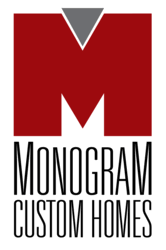 Lehigh Valley's Most Award Winning Home Builder
Allentown, PA (PRWEB) May 27, 2013
Monogram Custom Homes, the Lehigh Valley's most award winning home builder will be appearing later this year on HGTV's Catastrophe, Inc. series.
Show description:
"When disaster strikes, it's the police, paramedics, firefighters and other first responders that save the day, but the unsung heroes of every catastrophe are the guys who clean it up. Long after the floods have receded and fires have been extinguished, the crew from Catastrophe Incorporated toil away in the muck and grime to change people's lives by restoring their homes".
Monogram is the "unsung" hero on an upcoming episode where the house was severely damaged by flood waters.
Because of Monogram's expertise as the leading custom home builder in the Lehigh Valley, they were chosen to rehabilitate this damaged house.
Showtimes will be announced shortly.
For more info, contact Tony Caciolo at Monogram Custom Homes in Coopersburg, PA.