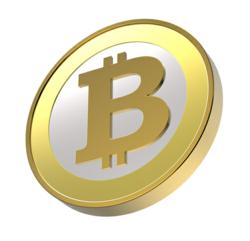 London, UK (PRWEB) May 26, 2013
ForexMinute, a leading online portal for Forex and Bitcoins news and information has now started a dedicated section for Bitcoins. With the measure, the online portal aims to promote Bitcoins which are again becoming popular after the debacle in April this year. The section brings the latest news and analysis on Bitcoins to help professionals and potential traders.
All the information and news is sourced from the reliable sources so that accuracy and authenticity is maintained. The expertly written reviews and analysis on Bitcoins are definitely going to help traders make the right decisions regarding Bitcoins trading and gain maximum benefits. The founder of ForexMinute, Jonathan Millet is hopeful that with the addition of the new section, readers will benefit a lot.
According to Jonathan Millet, "We have a team of expert financial analysts who have studied Bitcoins over the years. They have a close eye on this revolutionary currency making great inroads in the Forex market. The requirement for a whole new section for Bitcoins was coming from our readers who are interested to know about the latest happenings around the world."
ForexMinute aims to provide traders and professionals updated news and analysis on Bitcoins that can help them learn everything about the new currency. The most accurate and genuine Bitcoins exchange rates are also made available for traders. Traders can also read about the reliable and best sources to short Bitcoins and know about the best Bitcoins brokers.
About ForexMinute
ForexMinute, the world's leading Forex news and views portal, has become a one-stop solution provider for Forex traders and brokers. It provides all the required tools to individuals to become a professional Forex trader. Also, it helps Forex brokers provide high-end user-friendly trading experience to traders with an array of resources e.g. financial news by the minute, fundamental analysis, technical analysis, Forex tools and others.
For more information, visit http://www.forexminute.com or call +1 800 758 5780
You can have the ForexMinute newsletter delivered to you each trading day. Simply sign up today. You will be kept up to date on the latest market action. It's free and simple -http://www.forexminute.com/newsletter.