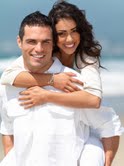 We really believe in our products and want as many people as possible to benefit from them
Columbus, OH (PRWEB) May 27, 2013
Organic, plant and mineral based teeth whitening products are what sets Columbus Teeth Whitening apart from their competitors. Now products from this Columbus, Ohio Company are available for purchase online. "We really believe in our products and want as many people as possible to benefit from them", said Bruce Deitrick, owner of Columbus Teeth Whitening.
Columbus Teeth Whitening offers a Professional Strength Home Maintenance and Whitening Kit. When used as maintenance after an in-office whitening procedure, this product only has to be used once a month for 30 minutes and lasts a whole year. When used for whitening, the product can be used daily until the desired results are achieved and then as maintenance once a month
There are many whitening products out there that have you wearing a tray overnight or ones that cause severe sensitivity. Some are just unsafe. "That is why we love our products; they are safe, effective, and affordable," said Deitrick.
"Whitening strips just don't work for most people and cost as much as $60", said Deitrick, "our products are a much better value". If you live in the Columbus, Ohio area, Columbus Teeth Whitening offers In-office or laser whitening procedures at their main office.
About Columbus Teeth Whitening
Columbus Teeth Whitening provides an alternative to going to a dentist for safe and effective teeth whitening products and services. You can learn more about Columbus Teeth Whitening on their website at http://www.ColumbusTeethWhitening.com.