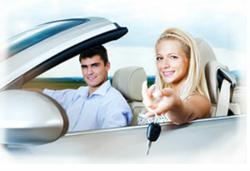 Greenville, SC (PRWEB) May 27, 2013
In the past, a bad credit score meant that almost any loan applied for would be denied. Credit scores take a long time and some strict discipline to build up, but unfortunately they can be destroyed very quickly with very little effort. While most banks and lenders ignore those with bad credit, Car Loans Search specializes in helping those with just such problems.
To get a car loan today visit http://carloanssearch.com/
Anyone at all that applies at Car Loans Search will be approved for a high quality loan. Because Car Loans Search focuses on helping their clients get back on their feet, they make sure that each client gets the exact deal that they need. The best rates, and the highest maximums are available to anyone who applies at Car Loans Search, so anyone looking for a reliable new vehicle should turn to this amazing business.
Car Loans Search has the ability to offer high quality auto loans to all of their applicants due to their approval system. When an application is submitted, it is presented to some of the best bad credit lenders in the nation. They compete for the rights to serve that application by offering their best loans, with great rates and no hidden fees. Car Loans Search makes sure that each loan is perfect for its applicant, and then provides the client with their next step toward a brighter future.
About Car Loans Search
Car Loans Search is the #1 provider of national and local auto loans. Our approval process is fast! We understand that it can be embarrassing and frustrating to not be able to qualify for a car loan or student auto loan that would enable you to purchase the proper vehicle for you or your family. The approval process starts with the car lender. We provide people with the best auto lender network. Get approved for an auto loan fast! Drive your dream car home. Car Loans Search will never turn anyone down.