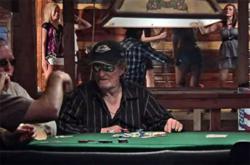 One of the best features of this contest is that contestants and fans will be able to go back every 24 hours to vote on their favorite pics
College Station, TX (PRWEB) May 28, 2013
The Texas Poker Store announces their brand new Poker Photo Contest on Facebook to start on June 1 in response to requests from many of their fans and customers.
"We promised and we always deliver on our promises," said Jim Paris, owner of the Texas Poker Store. "TPS will launch our much awaited Poker Photo Contest on June 1. The contest will allow any Facebook member to upload what they consider their best poker photo, vote and invite their friends to join in on the fun.
"One of the best features of this contest is that contestants and fans will be able to go back every 24 hours to vote on their favorite pics," Paris stated. "That means that contestants will be able to share their photos as often as they want, which will definitely increase their chances of winning some poker supplies."
The most intriguing, funniest, most original shots will be published on all the TPS social channels, including FaceBook, MySpace, Instagram, Pinterest and Stumbleupon. TPS will leave it up to their social media followers to decide who should make the "final table" and, ultimately, who should be declared the monthly winner.
"We want to keep it competitive and fun," said Paris, "so the contest will run through June, July and August, with a valuable prize awarded to each month's winner. For example, in June, the best photo as chosen by fans will win 300 – 11.5 gram Strip Dice Poker Chips in a poker chip case."
In September, TPS will select from the three previous winners what they consider to be the absolute best photograph and award the grand prize of a $100 TPS gift card. The gift card may be redeemed for any item of equal value or less from the Texas Poker Store or it can be used as partial payment for anything from their existing stock that the winner chooses.
All prizes will be awarded on the first week of each month for the preceding month.
"All the end user has to do," said Paris, "is log into their Facebook accounts and go to our fan page at http://www.facebook.com/texaspokerstore. Then, click on the photo contest tab and follow the directions to upload a photo, share with friends or vote for their favorite entry. All terms and conditions as well as instructions will be accessible from there."
About Texas Poker Store
Located in College Station - Bryan, Texas, the Texas Poker Store is a fully-stocked online poker store that offers 100 percent secured shopping and features hundreds of poker supplies. The Texas Poker Store was founded by Poker Lovers and Die Hard Players, Jim and Lynn Paris. We live in Texas, we play Texas Hold 'em and we welcome you to visit our store. You can find the Texas Poker Store at http://www.texaspokerstore.com, visit their blog at http://www.texaspokerstoreblog.com, and follow them on Twitter, FaceBook and on Pinterest.
Jim Paris
Chief Dealer
Texas Poker Store
302 N. Bryan Street
Bryan, Texas 77840
1-866-213-1594