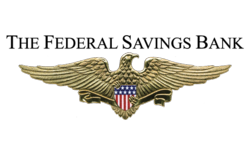 Chicago, IL (PRWEB) May 25, 2013
The Federal Savings Bank offers FHA mortgages which are administered by the government's Federal Housing Administration (FHA). The FHA backs its loans just as the Department of Veterans Affairs insures VA home loans. This makes FHA loans a great choice for people in a variety of situations, because the added insurance can get a better deal on closing costs, down payments and qualifying for a loan.
Low down payments are one of the biggest draws when it comes to FHA loans. For instance, first-time home buyers can get a down payment as low as 3.5 percent of the purchase price, according to the Department of Housing and Urban Development's website. Plus, if people are worried that credit or income will be an issue, qualifying for FHA loans is much easier than with other types of mortgages.
The FHA also provides a useful option for homeowners age 62 and older with its reverse mortgages. Just like other reverse mortgages, the FHA loan will convert home equity into money that can be accessed and used.
The only potential downside to an FHA home loan is that the size of the attainable loan may be limited, according to the U.S. government website.
How do you apply for an FHA home loan?
The application process requires filling out a lot of paperwork, so it is a good idea to gather all of the necessary information ahead of time. The FHA website says every potential borrower will need to provide all of the following from the past two years: prior addresses, employers' names and addresses, W-2's and submitted income tax forms.
Talk to a representative at the Federal Savings Bank to learn more about applying for an FHA loan.
Veterans are required to submit additional paperwork for FHA loans. Along with the general application information, the official record of discharge, DD Form 214, must also be provided.