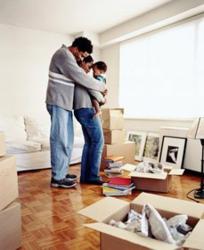 Moving your worldly possessions into a new apartment is not the easiest thing that you can do, and the last thing that you want is to contract with an illegitimate moving company that will not deliver your expectations.
(PRWEB) May 27, 2013
Apartmentsmovers.com is a newly revised online resource for all types of moving needs, including tips to make moving easier, and a directory to help customers find good moving providers. The professionals at http://www.Apartmentsmovers.com know that moving is a daunting task, and when relocating is mandatory, but money is in short supply, it is even more difficult. Moving worldly possessions into a new apartment is not the easiest thing to do, and the last thing someone wants is to contract with an illegitimate moving company that will not deliver expectations. There are many movers in the market place to choose from, and now with the newly revised site, customers can now match their moving needs with the new website launched by Apartmentsmovers.com.
Packing supplies
Packaging and moving products are undeniably some of the most important parts of any relocation process, whether residential or commercial. If products are properly packed, rest assured that they will weather the movement and be delivered safely. For the safety of the products, the supplies needed are packing boxes, scissors, stretch wrap, tape dispensers, cushion foam and moving blankets. Each of these supplies is important in their own ways. The prescreened moving and storage companies listed on the newly revised site, understand what products should be used to pack particular items safely, from crockery, delicate products and furniture. If self packing is involved, it is advisable to follow the packing tips and guidelines listed on the website.
Self-storage services
These are vital services to consider when selecting inexpensive moving companies. These services are indispensable. They will allow storage of items in a secure and safe location. These units are good solutions for stowing away items that will not immediately be needed at the new location. Storage facilities allow customers to prioritize their move, leaving them with the liberty of shipping what matters most, and leaving any other items in safe storage. It is advisable to seek a storage facility near the new location, as this will be more convenient once the new apartment is settled. On the other hand, services near the current location will allow customers to leave items that are not urgently needed under safe care until they are ready to be transferred.
Most competitive auto moving quotes
In additional to apartment moving, the cross country moving companies listed on Apartment Movers also provide car-shipping services. With them, customers can get auto-moving quotes at very competitive prices, without compromising on safety and reliability. Finding professionals for car moving will allow for customizable services to meet the customer's particular needs.