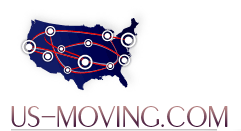 It is also very important to consider quotes from different movers before one makes a decision.
(PRWEB) May 28, 2013
US-Moving.com moving companies will now be helping US residents find reputable movers, compare quotes from local movers and find information on moving companies. Finding reputable movers can be difficult for anyone. To make matters worse, many people do not know how to hire movers. They hire movers based on whether the mover is available on the day of the relocation or not. Regardless of where one is moving to, whether across the street or many miles to the other side of town, the mover they choose must be able to promise easy and timely movement. For this reason, one should make sure they find the right mover for the job using this website.
No one wants to reach their destination ahead of the delivery truck or with some of their belongings missing. This is why people should choose movers based on their experience in the business. An experienced mover will know exactly what needs to be done when it comes to moving. They will know how to pack and label belongings in the right way so it becomes easy for one to identify them once they reach their destinations. http://www.US-Moving.com only has experienced movers.
All the local moving companies listed by US-moving.com are experienced and know exactly what they need to do to ensure that people settle down easily in their new locations. Many people are also not careful when signing contracts with moving companies and end up paying more than they had agreed with the mover. Many unscrupulous moving companies have been known to have hidden charges. All these and many other reasons is why people should consider using site to find reputable companies who will provide written quotes and no hidden charges.
Get a quote from a reputable company
It is also very important to consider quotes from different movers before one makes a decision. One should just not hire the first mover that gives them an estimate. How will they know if the estimate is too high or too low? Neither of these extremes is good. They should strive to get estimates from different movers before they make a decision on the mover to hire based on their needs and budget. US-moving gives these estimates. By giving details about their destination, amount of belongings and moving dates, people are able to start receiving estimates from reputable movers immediately.
About US-Moving.com
US-moving.com is a good source of information and tips on moving, as well as no obligation quotes from reputable movers in the US. This website has the right tools to enable users to find estimates from different movers the easy way. Since the website was started, many people have used its services to find the reputable movers they have been looking for. The information on this website is also useful for anyone who is thinking of moving and is looking for tips on how to make an easy move.