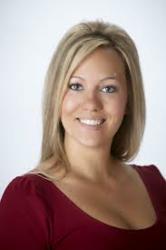 Boise, Idaho (PRWEB) May 26, 2013
26th May, 2013: While coupons can be particularly beneficial, a lot of people tend to hesitate to use them. Be it due to a bad experience in the past or a negative experience with couponing, there are only a few people who actually make use of coupons. The "Living on a Coupon" initiative has been launched to spread awareness about coupons and allow people to use them more frequently.
Maximize Savings through Coupons
Despite there being various different opinions on why shoppers resist couponing, more often than not it is the failure to use them in an effective manner that is to be blamed. By spreading awareness through useful insights and secrets about how to use coupons, Jessica Hacker hopes to help shoppers avail the same benefits that she has been receiving. Those who register for the initiative will be able to learn in a number of ways, including physical demonstrations and over the internet. While the former will be offered through private shopping trips arranged with Jessica Hacker, the latter involves visiting the website and making use of the different tools available. Once a shopper learns the essential tips on how to make use of coupons effectively, they can give their skills a try and test how much they save in real.
Shopping bills that run into thousands can be reduced to a mere couple of hundred dollars by the help of coupons. Thus, learning the art of couponing is highly essential for its proper use. Moreover, apart from the monetary savings, couponing also allows shoppers to become a lot smarter. As coupons force shoppers to think critically, they become conservative in their spending habits and refrain from making unnecessary purchases.
About Living on coupon
Launched by Jessica Hacker, Living on a Coupon is an initiative aimed towards spreading knowledge about coupons and providing people with some highly revered secrets. For more information on how to maximize savings by the use of coupons, visit http://www.livingonacoupon.com.