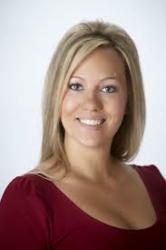 Boise, Idaho (PRWEB) May 27, 2013
While coupons have been around for quite a while now, only recently has there been some serious interest. The dwindling economy coupled with the rising inflation has led people to become more conservative as far as spending money is concerned and this is where Jessica Hacker's couponing tips come in. By providing shoppers some clever insights into the use of coupons, Jessica hopes to help overcome the difficulties usually associated with their use.
Learn the Art of Couponing
In order to teach shoppers, Jessica Hacker offers charged 'private' shopping trips whereby she accompanies the shoppers on shopping trips. Although these trips are charged, the resulting savings are more than the initial cost. Furthermore, shoppers can also benefit from the tools provided at the official website. Tools on her website, such as the Budget Tracker, are designed to aid people living on tight budgets to constantly monitor their spending habits.
Despite the general negativity surrounding their use, coupons represent a great way to save money. The effort it takes to effectively use coupons is vastly outweighed by the advantages they provide. Through couponing, not only can shoppers purchase a variety of different goods on a tight budget, but they can also save for other things. The ability to purchase goods on in large quantities also allows for stacking up and this can be particularly used in times of rising prices. Additionally, the thought that goes into managing and organizing coupons makes shoppers savvier.
About Living on a coupon
One of the leading couponing websites, Living On a Coupon is the brain child of Jessica Hacker, a renowned extreme couponer who has been using coupons to make enormous savings. For further information regarding couponing, visit http://www.livingonacoupon.com.