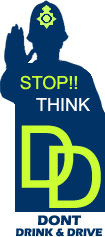 Drink drivers are a menace and it is right we do everything we can to keep the most high risk offenders off the road
(PRWEB UK) 28 May 2013
Drink driving is a serious but common offence in the UK, the consequences of which are often disastrous and all too frequently fatal.
This is why the most dangerous drink drivers on Britain's roads will now face even tighter procedures under new laws that specifically target drink drivers who are classified as 'High Risk Offenders'.
New government legislation which amends Section 88 of The Road Traffic Act 1988 and Section 74 of The Motor Vehicles (Driving Licences) Regulations Act 1999 will come into effect on the 1st June 2013.
High Risk Offender Classification Extended
The Motor Vehicles (Driving Licences) Regulations Act 1999 defines the circumstances under which a person is classified as a 'High Risk Offender'.
If a person falls under this classification then they must submit to a medical investigation which is designed to assess that persons fitness to drive as assessed by the DVLA (Driver and Vehicle Licencing Agency).
This medical investigation is commonly referred to as the 'DVLA Medical' and any person classed as a high risk offender must pass this medical before a driving licence will be issued to them upon expiration of their driving disqualification.
The act has now been amended to include and classify any driver as a high risk offender who has been disqualified for failing, without reasonable excuse, to give permission for a laboratory test to be carried out on a specimen of blood that was taken at a time when that person was deemed incapable of consenting.
Section 88 of The Road Traffic Act 1988 Amended
Section 88 of The Road Traffic Act 1988 currently allows the majority of high risk offenders to drive upon expiration of their driving disqualification and before they have taken and passed a medical examination as long as the DVLA have received a qualifying driving licence application.
In many people's views, this seems like a loophole in the system and the DVLA states they have evidence that some high risk offenders exploit this loophole by delaying the medical while continuing to drive, even though they may be deemed unfit to drive by DVLA medical standards.
Amendments made to Section 88 of The Road Traffic Act 1988 will mean high risk offenders will no longer be able to drive under Section 88 while awaiting the outcome of the DVLA medical examination and will instead have to wait until they have taken and passed the medical examination and been issued with a valid driving licence before they will be able to legally drive again.
Road Safety Minister, Stephen Hammond stated:-
"Drink drivers are a menace and it is right we do everything we can to keep the most high risk offenders off the road. These changes will tighten up the law on drink driving and will mean that the most dangerous offenders will have to prove they are no longer alcohol dependent before they are allowed to get back behind the wheel."
Drinkdriving.org, an independent organization committed to raising public awareness about the possible consequences and dangers of drinking and driving as well as providing help, support and information to people charged with and/or convicted of drink driving in the hope they will make safer decisions regarding alcohol and driving in the future fully supports the new legislation.
A Drinkdriving.org spokesperson stated:-
"The new legislation will no doubt upset quite a few people who already think the high risk offender process is lengthy, costly and unjust. There are numerous threads on our online drink driving forum from people who are going through or who have gone through the high risk offender application process and have had to wait quite some considerable time for the DVLA to make a decision on their fitness to drive before issuing them with a driving licence."
"The new laws will deter some high risk offenders from completing the rehabilitation course for this very reason. However, harsher sanctions and procedures can only be a good thing if they prevent people from drinking and driving in the first place or prevent re-offending. Any legislation that makes UK roads safer gets our full support"
Drinkdriving.org has distributed this press release in order to raise awareness about the upcoming changes to legislation that will affect anyone convicted of a drink driving related offence that classifies them as a 'High Risk Offender' as of the 1st June 2013.
With British summertime fast approaching we would also like to remind people to act responsibly and make alternative arrangements for transport if they plan on consuming any alcohol. This also applies to the day after the night before where many an unsuspecting person has been caught out and as a result, ends up with a criminal record and driving disqualification.
Many people do not realise just how long alcohol can stay in a person's system. It could take up to 24 hours or even longer, depending on how much alcohol is consumed before their alcohol levels will be within the legal limit to drive.
You can leave any comments or opinions on the new legislation here.