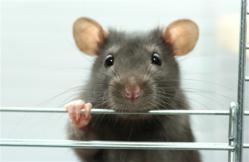 "While Self Employment is a wonderful option for many, the fact remains it is not for everyone." Ciaran Connolly, Co- Founder of ProfileTree
London, UK (PRWEB) May 27, 2013
Unfortunately job stability, reliability and permanence are a thing of the past. Gone are the days that someone signs a contract and gets a permanent position until the person decides otherwise. However it is just not the case anymore, due to recession, cost cutting, and budget cuts, staff are paying the ultimate price either with their jobs, hours or salaries! ProfileTree explores whether the self employment route can be the way out for everyone in an article published today.
Before someone decides to take one of the biggest risks in their career, ProfileTree recommends taking the time to consider the options and lists inspirational ways to help finding the right route towards self employment.
Ciaran Connolly, Co- Founder of ProfileTree says, "While Self Employment is a wonderful option for many, the fact remains it is not for everyone. If someone is considering Self Employment, they should consider every aspect that might go into working independently."
If you have been offering a skill or service -and would like to share some advice with others - or share where you have had success and things that did not go so well - just email the team at ProfileTree today. Send your details to hello(at)profiletree(dot)com and you will be contacted shortly. ProfileTree is an online free advertising website which shares profiles along with tips and advice for its users.
Profile Tree's main goal is to help small business owners reach new customers every day with the most innovative [online marketing tips and techniques.
About ProfileTree: ProfileTree is a free listing service where self employed and small business owner can create an online marketing profile. From Pencil or Portrait Artist to Self Employed Service Providers - anyone can create a skills profile on ProfileTree for free.