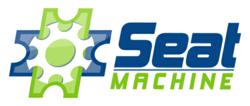 We have created a new style of e-commerce where the seller finalizes the purchase instead of your traditional checkout and we are very excited for things to come
Unites States (PRWEB) May 28, 2013
The revolutionary new ticketing website SeatMachine.com invites all major league and college sports teams to unload unsold tickets onto their site. Seat Machine LLC, a company that's main focus is to give fans an opportunity to name their own price for Concerts, Sports and Theater tickets in the secondary ticketing market, launched the website on May 6th 2013. "We realize that many seats in sports venues remain empty and we want to fill those seats with fans who wouldn't normally have the opportunity" says Co-Owner Nick Georgakopoulos. "There is no reason why each event should not be sold out."
Seat Machine is also asking brokers and casual sellers to utilize the website as their main selling platform. Sellers can browse thru all the offers that potential buyers have posted and can generate a sale right away without the back and forth haggling. The biggest plus is that the fees are a mere 5% versus much larger fees from competitors.
While http://www.seatmachine.com is still new it has generated much buzz in the social network community such as Facebook and Twitter. "We are predicting a huge following by the end of this year. We have created a new style of e-commerce where the seller finalizes the purchase instead of your traditional checkout and we are very excited for things to come" says co-owner Dimitris Fostinis.
In conclusion Seat Machine could not have come at a better time. With today's struggling economy and high ticket prices it seems like the perfect place to get some great deals. Check out the "How it Works" video.