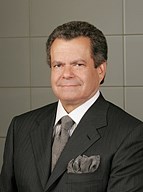 Extreme investment outcomes happen with intolerable frequency and correlations are not static. The outcome is to erode diversification benefits. The resulting asymmetry can be used dynamically to capture real non correlation / Alpha.
Boston, MA (PRWEB) May 28, 2013
Brian Hunter of Strategic Capital Allocation Group headlined the Ivy Family Office Boston, MA Mid-Year Outlook Forum with a discussion on "Portfolio Construction" The Forum was held on May 23rd in Boston, MA.
According to Mr. Hunter, "To establish a practical dynamic framework for portfolio construction family offices need to ask themselves the following:

How should asset allocation lead expectations?
How do we navigate risks with moving too soon or late?
Where do we have the most conviction?
What signal do we need to increase our conviction?
How do we size up exposures and over what time period?"
Moreover, "This has to be considered with the understanding that extreme investment outcomes happen much more often than can be tolerated and correlations are not static. Because of this, diversification benefits can be eroded. The best investors consider this and use asymmetry on a dynamic basis to capture real non correlation while using forensic due diligence to detect true risks in performance."
Brian Hunter, Managing Director of Strategic Capital Allocation Group LLC, founded the firm on October 1, 2001.
Over $11 billion in client assets have been enhanced toward improved levels of efficiency. Strategic Capital Allocation Group, LLC (SCA) is an investment strategy firm catering to some of the most influential institutions, endowments, foundations, corporations, public pension funds and ultra high net-worth individuals in the world. SCA's investment philosophy has fundamental macroeconomic underpinnings combined with practical, real-world dynamic analytical processes. The investment discipline seeks to capture positive optionality offered by asset classes and strategies that are poised to offer attractive, uncorrelated risk/return potential. SCA strives to deliver absolute-return oriented strategies through client-driven policy formation and customized, dynamic portfolio allocations that seek to attenuate downside risk. The firm has been named by Forbes as a top 10 wealth management firm and is the third fastest growing wealth manager in America.
Prior to tenures at Prudential, Smith Barney, and Morgan Stanley, Mr. Hunter's ran his own consulting firms for derivative portfolio management and international relocation policies and systems on behalf of multinational companies and professional service firms. Clients included McKinsey & Company, Otis Elevator, CE Lummus, Levi Strauss, United Parcel and Northrop. Mr. Hunter's initial consulting experience was in competitive strategy assignments while at the Boston Consulting Group and Bain & Company
Mr. Hunter holds a B.S.E. degree in Aerospace and Mechanical Sciences from Princeton University. Mr. Hunter received his M.S. in Urban and Policy Sciences from Stony Brook University.
The Ivy Family Office Network Forum provides an ongoing dialogue for family offices to support high-value education and information on trends for family office investing, structure and operational excellence. Attendees gain practical strategies and solutions to achieve both short and long-term objectives. The program features off-the-record, peer-to-peer discussions in a non-commercial setting, in-depth and highly interactive sessions.
About The Ivy Family Office Network
The Ivy Family Office Network, IvyFON, is a leading peer to peer global family office network with several hundred family offices attending their events around The Americas within the past 12 months. Some of the more than 1,200 past speakers have included 5 of the top 10 largest asset allocating consultancies, pre-eminent alternative investment funds by return, leading institutional investors by size, best-in-class asset management professionals, family office subject matter experts and world-class family offices. Premier Speakers have included Ron Baron, Fred Nazem, Steve Prostano, John Taylor and many others. Forum sessions are multi-format and cross-disciplinary covering a range of family office centric topics.
IvyFON's expertise is an outgrowth of one of the United States' oldest and largest alternative investment networks, the IvyPlus network. IvyPlus originated as a peer to peer private equity, real estate and hedge fund network consisting of Ivy League and comparable school alumni as well as meritorious participants in the program. Additionally the group supports deal networks across multiple disciplines including private equity and real estate. More than 10,000 investment, family office and institutional investment professionals have attended forums globally. For more information on the Ivy Family Office Network, go to ivyfon.com/contact.html.
For more information on Strategic Capital Allocation contact Brian Hunter at bhunter(at)scagrp(dot)com.