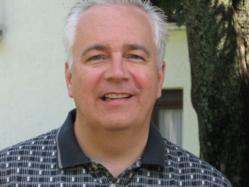 If you are concerned over Amazon's supply chain cost advantage now, wait till their local delivery costs drop 30% to 50% for locally fulfilled orders.
Natick, MA (PRWEB) May 29, 2013
The Internet Retail, Fulfillment & Delivery Advisory (IRFDA) announced today the launch of its Competing With Amazon Game Plan to help retailers of all types address the competitive threat of Amazon. The first report in the series titled "Amazon in 20222: Will You Survive In This Market against This Amazon" emphasizes how sensitive retail floor space over-capacity is to any innovation that accelerates internet retail growth. The analysis continues by exploring aspects of Amazon's strategy not clearly communicated by the ecommerce giant and also forecasts Amazon's 2022 income statement to illustrate the competitive threat. The report closes by briefly introducing the actions and strategies that will be analyzed and discussed in the remainder of the Game Plan to survive and thrive in this competitive environment.
IRFDA Founder and CEO Steve Wilson stressed that "volume changes everything just like it has in other industries. Rapidly increasing growth in internet retail and package delivery volume will bring down costs and stimulate innovation in the internet retail supply chain further distancing the cost advantage of pure internet retailers over their competitors with brick assets who fail to act decisively."
Wilson added "retailers must act now to begin the long term process of restructuring their assets and infrastructure to efficiently support local fulfillment to take advantage of the lower delivery costs soon available to Amazon and Walmart. This does not mean just fulfilling orders from local stores, but, doing so in a manner that is cost competitive with the pure internet retail supply chain and significantly reducing your average operating costs. We've established a NextGen Retail Infrastructure Advisory Practice to get the industry moving with the low cost investments in operation research, modeling and supply chain network design necessary to identify the correct new retail business-model for them."
"Amazon in 2022: Will You Survive In This Market Against This Amazon" is available on the IRFDA's extensively revised website http://www.irfda.com. The next report in the series is "Retailer Financial and Asset Restructuring" to be published in June 2013 with additional reports following on an approximately monthly basis.
Media Contact
IRFDA
Steve Wilson, CEO
607-372-1643
swilson(at)irfda(dot)com
About IRFDA
The Internet Retail, Fulfillment & Delivery Advisory was formed to help retailers and fulfillment service providers of all types and sizes to compete with the competitive advantages of Amazon's expanding national fulfillment network. Coming innovations in internet retail, fulfillment and delivery will make the internet channel as a whole, and Amazon in particular, a much more formidable competitor to the in-store channel. The IRFDA is analyzing, conceptualizing and designing the innovative business models of retail's future to meet this competitive challenge. Visit our website http://www.irfda.com for more information.
About Steve Wilson
Steve's broad technical and business experience has spanned postal automation systems, materials handling, manufacturing, telecommunications, information technology, and systems integration -- in U.S and international markets. This combination of logistics, IT and delivery systems experience provides the unique perspective that led to his innovative and extensive vision for internet retail back-office and delivery operations and the shirtsleeve experience to lead it to reality. He holds engineering and business degrees from Stevens Institute of Technology and Southern Methodist University respectively.