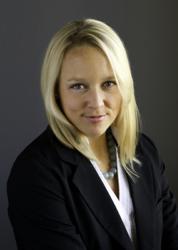 Given that there's only a 30-day window in which the public can comment on the rules in an effort to get them changed, it's imperative that people understand what the draft rules means along with what their potential effects are likely to be
Seattle, WA (PRWEB) May 26, 2013
The Cannabis Business Group (CBG) is pleased to announce that it will be co-hosting the next MJ Freeway Educational Series Webinar on May 29, 2013.
Speakers for this informational Webinar will include industry attorney's Hilary Bricken and Robert McVay, both with the Canna Law Group in Seattle, WA. Bricken and McVay will present the top ten most prevalent issues they have discovered with the I-502 draft rules. The Canna Law Group has, for years, represented hundreds of cannabis clients in Washington state and has been on the front lines of I-502 lobbying efforts in Olympia with the CBG.
Both the CBG and MJ Freeway realize that stakeholders must be apprised of the details in the proposed rules that will ultimately have an effect on their eligibility to receive an I-502 license.
About the online event. Bricken said, "The intent of this Webinar is the audience leaves with a better understanding of some of the key details of the draft rules. Given that there's only a 30-day window in which the public can comment on the rules in an effort to get them changed, it's imperative that people understand what the draft rules means along with what their potential effects are likely to be."
The Webinar will be held on May 29 at 11:00am Pacific, 12:00pm Mountain, 1:00pm Central and 2:00pm Eastern. Anyone interested in attending the Webinar can register here.
About the Cannabis Business Group
The Cannabis Business Group (CBG) is one of Washington's fastest growing cannabis trade organizations. The CBG is strictly focused on I-502 implementation and currently concentrates all of its efforts on lobbying the Liquor Control Board (LCB) for meaningful and sustainable regulations for producers, processors, and retailers under I-502. For more information, please contact the CBG at info@cannabisbusinessgroup.org.
About MJ Freeway
MJ Freeway Software Solutions' premium business platform features GramTracker™ and GrowTracker™, patent-pending inventory control and grow management applications integrated into their hosted MMJ software. MJ Freeway delivers secure, cloud-based point of sale (POS) systems with patient and financial record management, guaranteed state-specific regulatory compliance, and multiple integrations with social networks, testing labs, and locators. MJ Freeway is accessible to any MMJ business with a computer and a web connection. For more information please call 877-832-2677 or visit mjfreeway.com.