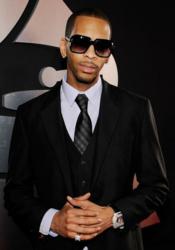 Los Angeles. CA (PRWEB) May 26, 2013
Memorial Day Weekend is a time to remember the courage of those who have paid the ultimate sacrifice for our freedom and the countless men and women who have given so much in defense of our nation.
Grammy Award winning Singer/Songwriter/Producer, "Lonny Bereal" would like to thank our American Heroes for their tireless efforts, with the gift of music. Bereal, has teamed up with music heavyweights Jamie Foxx, Anthony Hamilton, Tyrese, Dave Hollister, John P. Kee and Omarion to present "Soldier Cries", a touching and symbolic memorial in honor and remembrance of our Fallen, Wounded and Under-Served Heroes, as well as those suffering with PTSD who have protected and served our Country. http://www.youtube.com/watch?v=UaVwGXMRj3c&feature=yo...
For additional information regarding Lonny Bereal or to download his music visit is website online http://www.LonnyBereal.com. You may also follow him on Twitter @LonnyBereal, Facebook/LonnysWorld and Instagram/LonnyBereal.
About Lonny Bereal
Lonny Bereal is a Grammy Award Winning, Singer/Songwriter/Producer who is no stranger to music industry success. He has written and produced over 65 hits for top recording artist including the likes of, Jamie Foxx, Chris Brown, Snoop Dogg, Kelly Rowland, Tank, Keyshia Cole, Keri Hilson, Pleasure P and Dave Hollister to name a few. Bereal, is a Grammy/ASCAP award winning songwriter/producer with multiple prestigious nominations and a plethora of multi-platinum hits under his belt, including various music placements for film and television. Bereal, has also received rave reviews with the release of his previous mixtape "Love Games Part 1" and his recent solo debut album titled, "The Love Train" and most recently released "Love Games Part 2" earlier this month which is available for download on his website.
Earlier this year, Bereal had the pleasure of performing during the 2013 Presidential Inauguration Ceremony for President Barack Obama and co-wrote and vocal produced the new Destiny's Child Reunion Album Single, "Nuclear".