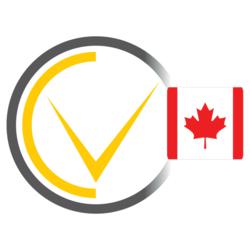 Make this the Fathers' Day dad will never forget with convenient and affordable ways to say, 'thanks for being such a great dad'.
(PRWEB) May 27, 2013
Online digital-equipment retailer Computer Valley announces great bargains on gifts that will make every dad's and grandfather's life easier and more connected.
For dads whose digital camera has been outdated for years, Computer Valley offers digital SLRs from point-and-shoot to pro-quality, along with lens and practically every digital camera accessory any father could hope for. Using Computer Valley's Smart Search feature, sons and daughters can search by brand name, color, resolution, durability features, electronic or optical image stabilization, and many other categories.
Computer Valley also has dozens of models of binocular and monoculars available, many with night vision. For hunters, birdwatchers, and sports spectators, a great set of binoculars is a must. Receiving any of these great optical devices is sure to bring on fond memories of the son or daughter who made a present of it on Fathers' Day.
It may be a cliché that men don't ask for directions, but the latest GPS devices make route-finding fun and fool-proof. Computer Valley stocks Garmin, Magellen, Tom Tom, and almost a dozen other brands of GPS navigation systems and digital maps. Some feature touch-screens, others boast traffic messaging technology so that dad need never get caught backed-up in a traffic jam again.
Computer Valley also offers one of most complete selections of media players one can find on line, including internet radios, network audio players, and network audio-video players. These devices are enabled for playing audio and video in practically ever format available—more than a dozen audio formats, and HD video in AVI, DivX, XviD, WMV, and MPEG 1, 2, and 4 formats.
For recording audio and video, Computer Valley offers a huge selection of video camcorders and sound recorders. Available recorders range from affordable to pro-quality equipment, and many are equipped with HDMI, flashlights, GPS, and/or video lights. Find the perfect one for your Fathers' Day celebrant by searching by effective video resolution, hard drive capacity, number of image sensors, or any number of other categories.
To make any father a 21st century reader, Computer Valley has one of the best selections of eBook readers anywhere, with readers from Aluratek, Sony, Kobo, and Hip Street available. Five-, six-, and seven-inch screens, and flash memory from 512 MB up to 4 GB. Many of these readers run for up to 1,008 hours on a single battery charge.
As an online retailer, Computer Valley is able to stock far more inventory, including difficult-to-find items and parts, than brick-and-mortar stores. They also have a generous backorder policy, enabling customers to obtain many items that other online retailers do not offer. Visitors to their website can browse items by feature, function, brand, and specifications. Each item is represented by one or several images, specifications, a verbal description, and links to the manufacturer's website and further detail regarding the item. The additional detail often includes unbiased ratings, similar products, and the manufacturer's complete specifications.
Convenience and savings are not the only reason that customers trust Computer Valley. The retailer's Comodo SSL security with US$250,000 identity protection, live phone-chat support, and Better Business Bureau accreditation underscore their commitment to secure online shopping.
Founded in 2009 as RMS System Solutions, Computer Valley also offers corporate and volume discounts on top of their already very competitive prices. All products available on their websites are brand new, shipped directly either from a Computer Valley distribution center or the manufacturer. The retailer strives to maintain very low shipping rates, even to very remote locations. In practically all cases, Computer Valley ships customers' items, all of which are covered by a 30-day Computer Valley warranty and a one-year manufacturer's warranty, within one day of ordering.
Media Contact:
Hasnat Jamil (Robin)
Toll Free: 1-800-881-6577 (Ext-102)
Website: http://www.computervalley.ca/
FaceBook: https://www.facebook.com/computervalleyca
Twitter: https://twitter.com/computervalley
Google+: http://gplus.to/computervalley