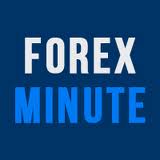 ForexMinute, a leader in online Forex news, understands that in order to make profit,traders need to buy or sell currency pairs at the right time and for that they need to know the latest Forex quotes
London, UK (PRWEB) May 27, 2013
Brokers need to offer the latest Forex quotes for traders so that they can trade competitively. Understanding the requirement Forexminute.com provides the industry's leading market quotes tool. It is free to use and can be installed onto websites or blogs of the Forex brokers. ForexMinute, a leading online portal for Forex news, reviews, Bitcoins news, etc. with the latest tool is expected to help the Forex trading community.
Traders know currencies are always quoted in pairs; for instance, EUR/USD or USD/JPY. Traders need to know the latest conversion rates to decide about their investment. Also, it is important for traders to understand Forex quotes for without it there would not be competitive Forex trading. ForexMinute offers the latest financial and Forex tools and tries to help traders so that they can make money out of trading.
ForexMinute, a leader in online Forex news, understands that in order to make profit, traders need to buy or sell currency pairs at the right time and for that they need to know the latest Forex quotes. From the beginners to the experts, all Forex traders need to improve their knowledge about the latest exchange rates - ForexMinute understands the requirement and offers the top Forex quote tool to brokers and traders.
Thus, providing knowledge based tools and tutorials, ForexMinute, a feature-rich portal for Forex news has become a reliable source of information for traders.
About ForexMinute
ForexMinute, the world's leading Forex news and views portal, has become a one-stop solution provider for Forex traders and brokers. It provides all the required tools to individuals to become a professional Forex trader. Also, it helps Forex brokers provide high-end user-friendly trading experience to traders with an array of resources e.g. financial news by the minute, fundamental analysis, technical analysis, Forex tools and others.
For more information, visit http://www.forexminute.com or call +1-800-758-5780
You can have the ForexMinute newsletter delivered to you each trading day. Simply sign up today. You will be kept up to date on the latest market action. It's free and simple - http://www.forexminute.com/newsletter.