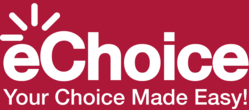 We pride ourselves in providing exceptional service and tools to our brokers
Sydney, NSW, Australia (PRWEB) May 28, 2013
The finest of the Australian banking and finance sector will be recognised on May 30th at the 23rd Annual Australian Banking and Finance Awards held in Sydney. Amongst nominees for Mortgage Broker of the Year is eChoice, a leading Australian online mortgage brokerage firm, who has helped more than 32,000 Australians to save on their home loans.
The Australian Banking and Finance Awards are leading retail and financial service awards that contemplate all facets of the industry from advertising, marketing and promotion, law and human resources through to the services that major banks, credit unions and other financial institutions provide. Award winners are judged by an impartial group of senior industry professionals.
Competition Strong for Mortgage Broker of the Year
eChoice, who have been in the banking and financial sector since 1998 and who were one of Australia's first mortgage comparison sites, will battle with Aussie and Connective Home Loans for the title of Mortgage Broker of the Year. Aussie and Connective both have a strong record in brokerage leadership.
Aussie Home Loans, who has been in business since 1992, has taken out the award for Best Mortgage Broker of the Year for 5 consecutive years, so competition for eChoice will be tough. But the eChoice team is hopeful that their unique use of people-power and technology, which enables a high level of settlement, the advancement of their online presence and their dedication to customer service may give them an edge this year.
eChoice is a Small Fish with a Big Outlook
"We pride ourselves in providing exceptional service and tools to our brokers," said eChoice. "We have market leading technology that can run loan matches at anytime, award-winning software that allows us to nurture our clients, and we offer a graduate program with full-training that helps persons interested in becoming brokers gain valuable experience and transition into becoming a broker."
Brendan Hawe, an eChoice broker who works in Newcastle, who has been nominated for Mortgage Professional Australia's (MPA) Young Gun of the Year 2013, says that eChoice's market-leading, loan-matching software gives him access to 100s of loans instantly when he is with his clients, which, in turn, gives them the confidence to make educated decisions.
"My business is unique due to my mobility and being able to meet or speak to the client where and when is most convenient for them," said Hawe. "By removing the location barrier and completing appointments via phone and face-to-face I am able to offer a valuable service to those in remote areas, and of course to those who are time poor," he said. "My career goal is to grow the brand in the region, and the eChoice model provides this flexibility."
No doubt, all eyes will be on eChoice at the 23rd Annual Australian Banking and Finance Awards on Thursday the 30th of May to see if they can claim the Mortgage Broker of the Year title and become bigger fish in the brokerage ocean.
To speak to an qualified & experienced eChoice mortgage broker call us on 1300 302 914 or contact us today via our website.