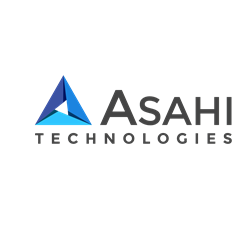 Our Monodroid services allow our client organizations to build real time applications that render truly unique native experiences to their customers and prospects.
New York (PRWEB) May 27, 2013
According to a recent research by global consulting firm Gartner, smartphones powered by Google's Android increased their global market dominance to 74 per cent in the first quarter, compared to 56.9 percent a year earlier. Google's mobile platform now accounts for nearly 75% of all handset sales, a jump of almost 20 percentage points on a year ago, and equating to 156 million devices sold in the three-month period.Considering the growing demand for Android phones, online firms are increasingly turning to third party developers to leverage the Mono framework for creating highly intuitive and interactive Android applications. And to empower businesses by building powerful touch based applications using Mono, the NY based firm, has launched Mono for Android Development Services in New York.
Mono for Android makes creating Android apps easier than ever before. Offering unique advantages such as cross platform compatibility and easy to install features, Mono simplifies the Android SDK process by installing it almost within a few clicks. A runtime and development stack, it allows .NET developers to leverage their knowledge of Visual Studio and C# to develop applications for Android-based devices. Created by Xamarin, to build an ECMA standard compliant .Net framework, Mono is an open source project,-compatible set of powerful tools that include the Common Language Runtime and C# compiler among others.
At Asahi Technologies, the Mono developers enable online entrepreneurs to harness the power of .Net and C# by implementing and integrating Mono for Android into business applications. This helps in developing simpler, shorter, and more easily maintainable codes using the features like anonymous types, LINQ, lambdas, and more. The Mono for Android platform developed and implemented by Asahi Technologies ensures LINQ support, works with XML easily, facilitates event handling and delegates, and make use of both cores in a multi-core device.
Asahi Technologies with expert proficiency and experience in working with both Mono and Mono for Android, creating world class applications in the most convenient manner. With the unique amalgamation of talent, skills and experience, the NY based firm develops customized Mobile Applications with Monodroid. "Our Monodroid services allow our client organizations to build real time applications that render truly unique native experiences to their customers and prospects," stated Mr. Vinod Subbaiah, the CEO and Founder of Asahi Technologies.
To help businesses know more about Mono for Android development services, Asahi Technologies provide a free online consultation to clients letting them understand their development options.
About Asahi Technologies
Asahi Technologies is a New York based web design and development firm that provides software consulting and Web solutions to small and medium level businesses all across North America. Asahi Technologies specializes in responsive design, cloud computing, online marketing, mobile application development and open source technologies. Under the leadership of Mr. Vinod Subbaiah, who himself started his career as a software programmer, Asahi Technologies' team comprises of experienced software professionals having extensive knowledge of technology with B2C and B2B operations. The firm's headquarters is located in New York City, NY.