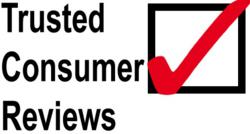 New York, New York (PRWEB) May 27, 2013
TrustedConsumerReview.com is proud to announce the top parcel auditing company in America: LJM Consultants. TrustedConsumerReview.com provides independent reviews for businesses, in order to help augment consumers making decisions. Parcel auditing is important, because it allows business owners to reclaim overpayments made to shipping companies like Fedex and UPS.
TrustedConsumerReview.com audited and reviewed dozens of national parcel auditing companies, and has selected LJM Consultants as the #1 Parcel Auditing company in America. TrustedConsumerReview.com analyzed companies on a series of factor, like cost, results, and reputation. To learn more about the top parcel auditing company, visit TrustedConsumerReview.com's website at http://trustedconsumerreview.com/parcel-auditing-company/.