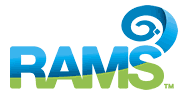 (PRWEB) May 29, 2013
RAMS will reduce its 1 Year fixed home loan rate by 4 basis points to 4.95% p.a. and its 3 Year fixed home loan rate by 10 basis points from 5.09% to a low 4.99% p.a., effective Tuesday, 28 May 2013.
RAMS Chief Executive, Melos Sulicich said, "These interest rate cuts to our fixed home loan rate further demonstrates our commitment at RAMS to bringing Australians a better deal. RAMS continues to offer some of the most competitive and attractive fixed home loan rates on the market to help everyday Australians into homes."
"Fixing your interest rate could be a smart option allowing customers to lock in certainty of monthly repayments. Another option to consider is splitting your home loan between fixed and variable interest rates to make the best of both worlds," Mr Sulicich said.
Fixed rates can be beneficial because they provide the security of knowing exactly what your mortgage repayment commitment will be month to month throughout the fixed rate period.
For more information, customers can call 13 RAMS that's 13 7267.